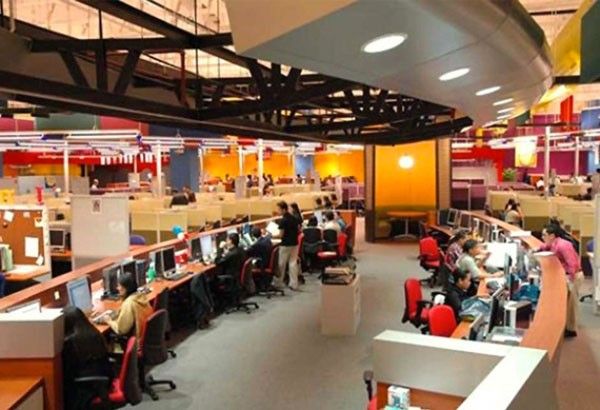 In terms of headcount, he said employees in the IT-BPM sector could increase by three percent to seven percent to reach 1.42 million up to 1.57 million by 2022 from this year's estimate of 1.288 million.
STAR/File
IT-BPM group cuts growth targets amid challenges
MANILA, Philippines — The Information Technology and Business Process Association of the Philippines (IBPAP) has slashed its revenue and headcount targets until 2022 amid challenges including regulatory changes, talent shortage, and digitalization and automation.
Speaking at the IBPAP's 11th International Innovation Summit, IBPAP president and chief executive officer Rey Untal said the group has tapped Everest Group to undertake a study to reassess targets for the information technology – business process management (IT-BPM) sector under the existing roadmap and look at by how much the industry could grow until 2022 given these challenges.
Everest Group partner H. Karthik said based on the study, revenues of the IT-BPM sector could grow by 3.5 percent up to 7.5 percent per year starting next year to hit $29 billion up to $32 billion by 2022 from this year's forecast of $26 billion.
In terms of headcount, he said employees in the IT-BPM sector could increase by three percent to seven percent to reach 1.42 million up to 1.57 million by 2022 from this year's estimate of 1.288 million.
The new targets are lower than the goals set under the roadmap launched in 2016.
Under the roadmap, the IT-BPM sector was aiming to grow revenues by nine percent annually, and to increase headcount by eight percent per year to generate $38.9 billion worth of revenues and have 1.8 million direct employees by 2022.
Karthik said there are multiple factors affecting global IT-BPM services such as macroeconomic constraints in terms of sluggish growth in major markets and lower spending across industries; increase in automation of processes; shortage in available talent; geopolitical and regulatory changes which create business uncertainties; rapid transformation of business models; as well as rising cost and margin pressures.
As a result, he said the global IT-BPM industry has seen subdued growth in 2017 until 2018 and this trend is seen to continue until 2022.
"If you look at the Philippines, there are a couple of things that our clients are concerned about. One is talent shortage, uncertainty in incentives especially in the last two years," he said.
Among sectors within the industry, he said the slowdown is seen to be more pronounced for contact centers, as well as financial, accounting, human resources, banking and IT services.
Sectors like healthcare, animation and game development, meanwhile, are expected to grow faster compared to the overall IT-BPM industry.
Karthik said growth of the country's IT-BPM industry would depend on various factors such as global macroeconomic scenario, result of the proposed rationalization of incentives under the Comprehensive Income Tax and Incentive Rationalization Act, pace of infrastructure development in provinces amid government's moratorium on new ecozones where IT-BPM firms can locate in Metro Manila, and talent development initiatives.
Given various developments since the launch of the roadmap in 2016, Contact Center Association of the Philippines chairman Benedict Hernandez said there is a need to look at how new policies and technology can affect the business.
"A lot has happened since the original roadmap three years ago. There are policy changes, impact of technology. We subscribed to that view that we need to actually contemplate that impact," he told reporters.
To achieve the maximum potential growth seen for the industry, Untal said there is a need to continue the dialogue with government to clearly convey the industry's point of view and help shape policies to improve overall business environment.
He said it is also necessary to promote infrastructure development for the growth of IT-BPM services, both within and outside Metro Manila, in order to keep up with the industry's demands.
Most importantly, he said the industry has to continue upskilling and reskilling of the workforce to be able to perform high value services.