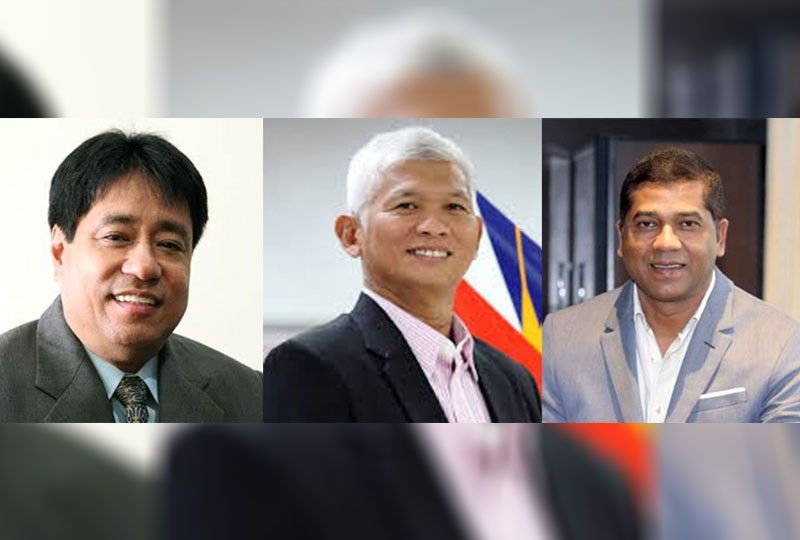 More key PAL executives leave
MANILA, Philippines — More key officials have left Lucio Tan-owned Philippine Airlines Inc. (PAL), sources told The STAR.
The latest to resign was PAL senior vice president for planning and commercial group Angelito Alvarez, who was credited for the new flights launched by the airline since 2016.
Alvarez was recruited by tycoon Ramon Ang in PAL when San Miguel Corp. acquired a 49 percent stake in the airline in 2012. A former commissioner of the Bureau of Customs, Alvarez was tapped to head the cargo business at the time.
An accountant by profession and formerly senior auditor at SGV & Co, Alvarez is a veteran business executive with expertise in logistics, cargo and airlines having served as president of logistics giant Air21, the former local franchisee of US-based Federal Express owned by businessman Alberto Lina.
Siegfred Mison, senior vice president for legal and general counsel of PAL also resigned.
Mison, former Bureau of Immigration Commissioner, is the son of retired general Salvador Mison, a former Customs Commissioner and an old guard at the Lucio Tan Group of companies.
The younger Mison is a legal luminary and is part of the faculty of the Ateneo de Manila School of Law.
Another veteran airline executive who resigned from PAL is Datuk Bernard Francis, the company's chief commercial group adviser and the only Malaysian in PAL's team. He was considered the most knowledgeable in PAL for the commercial side of business.
Francis started in YTL Corp. board before getting into aviation in AirAsia and Malaysia Airlines where he was responsible for bringing in new ways to develop the aviation business.
All three are considered by their peers as veterans in the airline industry and together with retired PAL president Jaime Bautista, have been credited for steering PAL into new heights in recent years.
Last year, London-based Skytrax certified PAL as a four-star carrier, making it the only four-star airline in the country.
In June, PAL bagged the "World's Most Improved Airline" award for 2019 as the carrier that achieved the biggest leap in product and service quality among a survey of over 350 leading airlines worldwide.
Tan, the country's sixth richest man according to Forbes, took over PAL in 1993 and led the company's rapid fleet expansion. However, the 1997 Asian financial crisis affected the flagship, carrier, bringing it on the verge of collapse with a $2.2 billion debt.
But PAL survived the crisis and has since expanded its fleet. Following the retirement of Bautista in July, PAL named a new president, Gilbert Sta. Maria.
No official reasons for the resignation were immediately available but the recent departures come amid the company's leadership changes following the resignation of Bautista in July.