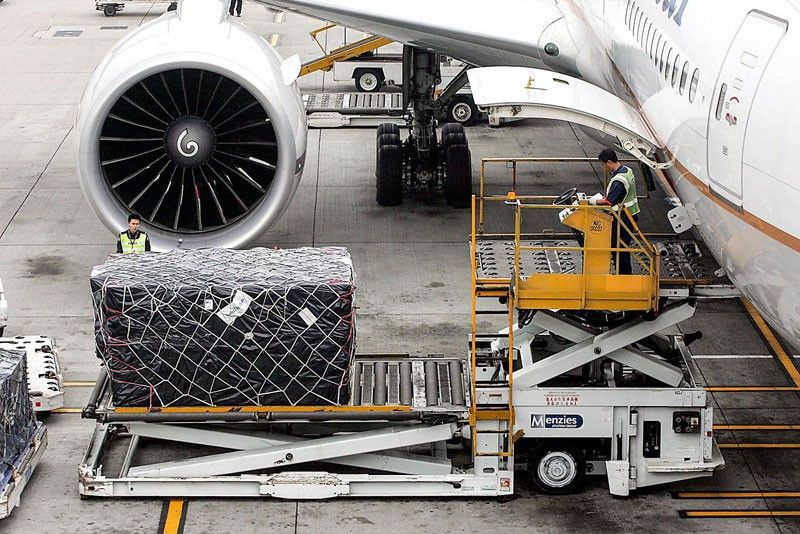 DICT Secretary GringoHonasan cited the need to protect in this industry that has now grown to P36 billion.
Mike Clarke/AFP
Freight and courier industry needs to be regulated — DICT
Edu Punay
(The Philippine Star) - September 28, 2019 - 12:00am
MANILA, Philippines — Department of Information and Communications Technology (DICT) Secretary Gringo Honasan is asking Congress to pass a law regulating the freight and courier industry in the country.
Honasan cited the need to protect in this industry that has now grown to P36 billion.
"The issue here is they are not only transporting goods, but also people. So we want regulatory intervention through legislation first, and then we should follow that with effective and fast executive action," Honasan said in an interview after the House's deliberation on DICT's budget for 2020.
The attention of the DICT was called regarding the proliferation of illegal and unlicensed foreign couriers that are affecting the income of the legitimate freight companies.
During the hearing, Buhay party-list Rep. Lito Atienza disclosed the growing problem of the industry that is putting Filipino consumers and their cargoes at risk, plus the unpaid taxes.
Honasan clarified that the agency's concern is the fast and reliable connectivity or internet in the country which is being utilized by freight and courier companies.
He urged lawmakers to also to strengthen cybersecurity for more protection to legitimate users.
"We need a new law that will institutionalize this. We want to make a long-term measure that will be there even if we change administration," he said.
Earlier, Atienza vowed to file a resolution calling for an in-depth investigation on the syndicate because of its effect to the legitimate courier and forwarding companies that pay the right taxes to the government.
"We will start a congressional hearing to look into this deeper so that together we can formulate effective laws," Atienza said.
Atienza also called on government agencies to look into the illegal companies that are reportedly operating without proper license.
Among the largest of such companies is Ninja Express, which is reportedly wholly owned by Ninja Logistics PTE, LTD – a Singaporean corporation. Another company, J&T, is a forwarder licensed by the DTI and the CAB, but reportedly has no DICT approval to render domestic courier services.
A company called Black Arrow Express is licensed to operate in Metro Manila, but has apparently extended its operations to Cebu and Leyte.
The veteran solon also lamented there are instances when the couriers are being used illegally, citing recent reports on the drug packages being delivered through courier services.
The Quiapo explosion in May 2017 was also traced to a package sent and carried by a Grab driver to its consignee.
Apart from consumer safety, some of the courier services have been found to be violating constitutional limits on foreign ownership. Since they operate as a public service or convenience, logistics companies are supposed to be covered by the 60-40 ownership rule.