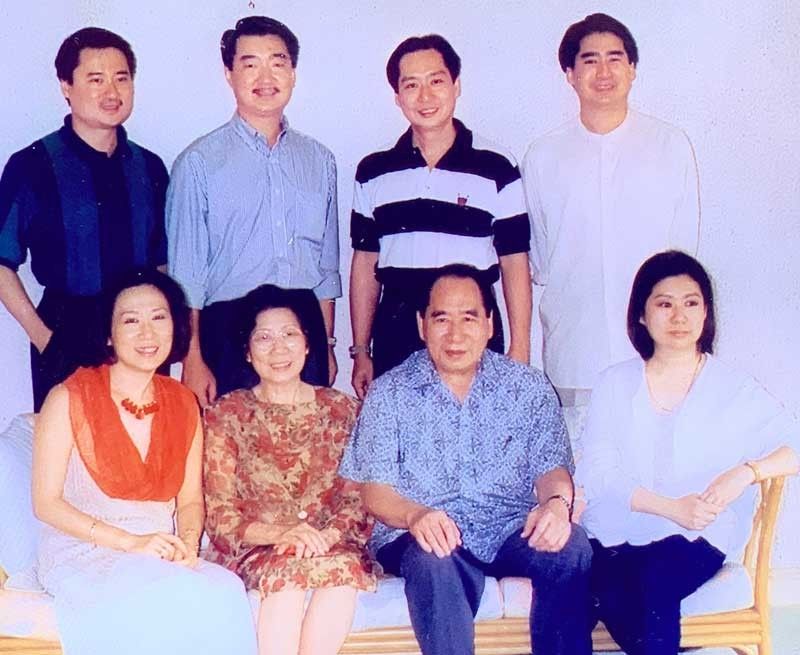 Seated: Elizabeth Sy, Felicidad Sy, Henry Sy Sr. and Tessie Sy-Coson, Standing: Henry Sy Jr., Hans Sy, Herbert Sy, Harley Sy.
File photo
Sy siblings top Philippines' Rich List
MANILA, Philippines — The heirs of late retail tycoon Henry Sy Sr. made their debut on Forbes magazine's 2019 Philippines Rich List and emerged as the wealthiest in the country.
With a combined net worth of $17.2 billion, the six Sy siblings dominated the list, continuing the legacy of their father who was the richest man in the country for 11 consecutive years.
They dislodged real estate magnate Manny Villar from the top. Villar landed on the second spot with a net worth of $6.6 billion.
John Gokongwei Jr. stayed on the third spot and saw his fortune increase to $5.3 billion, up from $4.4 billion. Enrique Razon Jr. rose one position to No. 4 at $5.1 billion, up from $3.9 billion.
The Sy patriarch — who rose from being a penniless Chinese immigrant to leading a multi-billion dollar business empire — died last January 19 at the age of 94, leaving trusted allies as well as his children in charge of his empire.
According to Forbes, the second-generation Sys' fortune stemmed largely from the family's SM group, the country's largest conglomerate.