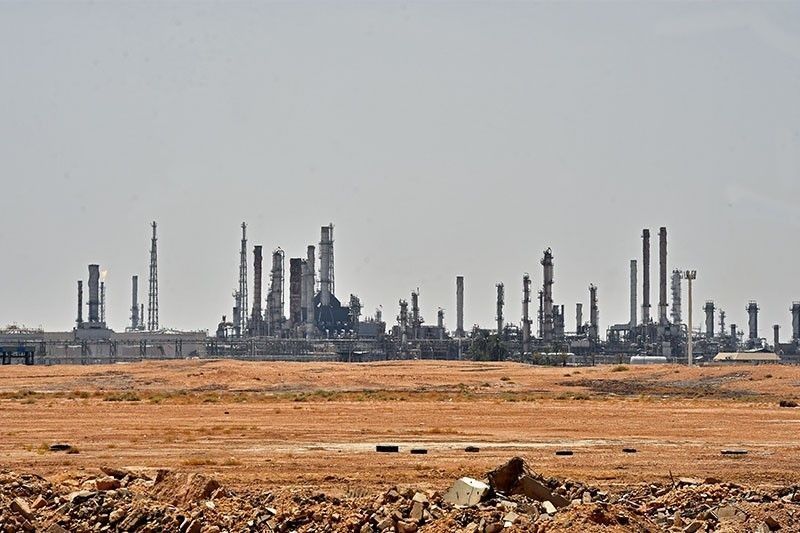 "Saudi has said they will be back in full business by the end of September, so it's short-lived," Socioeconomic Planning Secretary Ernesto Pernia told reporters yesterday.
File
No inflationary pressure seen from Saudi oil attacks — Pernia
MANILA, Philippines — The recent supply disruption caused by attacks on Saudi Arabia's oil facilities is no longer expected to exert inflationary pressure after the Middle East oil giant announced it can normalize oil production within the month," Socioeconomic Planning Secretary Ernesto Pernia said yesterday.
"Saudi has said they will be back in full business by the end of September, so it's short-lived," he told reporters yesterday.
Thus, Pernia said there is no need to review inflation and growth targets for the year.
"Not unless something like this is prolonged," he said.
The government expects growth in consumer prices to average between two percent to four percent and economic growth of between six percent to seven percent this year.
Saudi Arabia announced on Wednesday it can restore lost oil production by the end of September following drone attacks on state-owned Aramco's plants in Abqaiq and Khurais.
The leading oil producer also announced it has managed to restore supplies to customers at the same levels before the attacks by drawing from its abundant oil inventories.
As inflation is expected to be stable and government spending picks up, growth in the third quarter could still be expected to be faster than the second quarter of the year, Pernia said.
The Philippine economy is expected to rebound in the second half of the year from two consecutive quarters of weak growth as inflation decelerates and domestic demand leading up to the holiday season strengthens.
The Bangko Sentral ng Pilipinas (BSP) has also been expected to slash rates anew as early this month as inflation eases further to a three-year low in August.
These expectations, however, are anchored on the continued slowdown of food and transportation prices as well as lower global prices of oil.
The Department of Energy (DOE) assured there would be no fuel supply disruption in the country as a result of the recent drone attacks on Saudi Aramco oil facilities as the country has sufficient fuel inventory that satisfies the requirements of the law.
Energy Secretary Alfonso Cusi said the inventory of crude and finished products is good for 30 days, bulk importers for 15 days and liquefied petroleum gas (LPG) for seven days.
The country's biggest oil firms Pilipinas Shell, Chevron and Petron have also reported sufficient inventory.