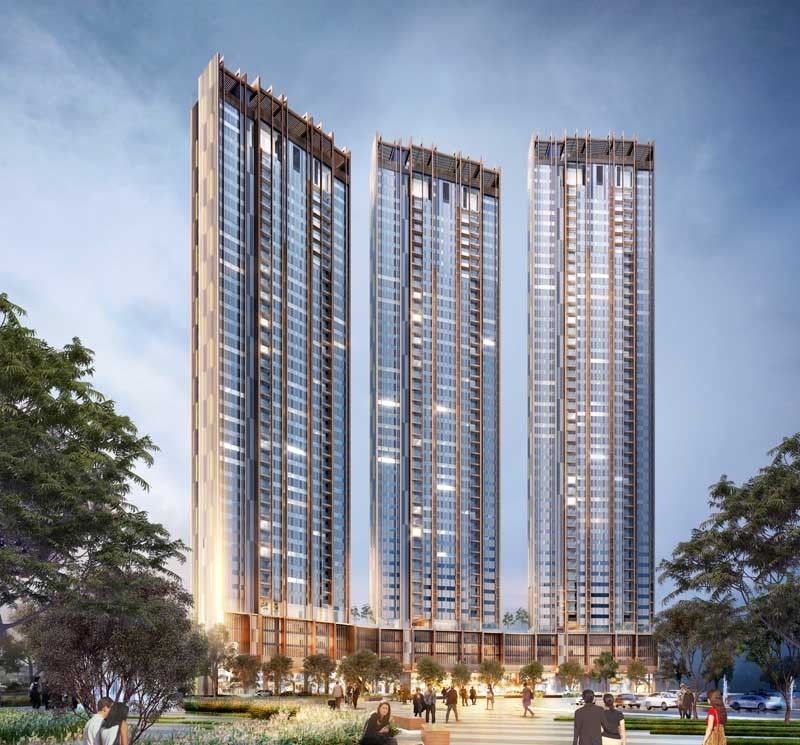 Megaworld expands residential project in Pasig
MANILA, Philippines — Megaworld, the listed property company of Andrew Tan, is expanding its residential footprint in its 12.3-hectare Arcovia City township along C-5 Road in Pasig City, riding on the growing economy of the C-5 corridor.
The company is building the second residential tower, Arcovia Palazzo, which would be composed of three residential towers in varying heights.
These are the 40-story Altea Tower, 45-story Benissa Tower, and the 49-story Cantabria Tower.
Megaworld expects to generate around P12-billion in sales from the new residential project which is due for completion in 2025.
The development of Arcovia Palazzo follows Megaworld's first residential project in the township, the 37-story 18 Avenue de Triomphe, which has 576 units worth P4-billion. The tower, due for completion in 2023, is now almost sold out, and its construction has already commenced.
With a total residential inventory of 1,472 units, the Arcovia Palazzo would offer a wide variety of residential units. These include studio with or without balcony (up to 32 square meters); one-bedroom with or without balcony (up to 46.5 square meters); two-bedroom with balcony (up to 77 square meters); and three-bedroom with balcony (up to 193.5 square meters).
Select bi-level units for one-bedroom and two-bedroom are also available, offering layouts of up to 107 square meters for one-bedroom, and 139 square meters for two-bedroom, Megaworld said in a statement.
The residential development will have amenities and retail offerings as well.
Amenities include an infinity pool with pool deck, pavilion, Jacuzzi, game room, fitness center, daycare center, outdoor seating lounge, children's playground, function rooms, and a multi-purpose lawn.
At the towers' ground level will be retail spaces that will have direct views of the iconic Arco de Emperador, the township's own landmark.
Currently, the township is home to Landers Superstore and the Arcovia Parade commercial area, as well as the Arco de Emperador.
Megaworld said that once completed, the township would become a master-planned mixed of residential towers, office towers, commercial developments, and parks in one sustainable community along the C-5 corridor.