Economists expect 50 bps rate cut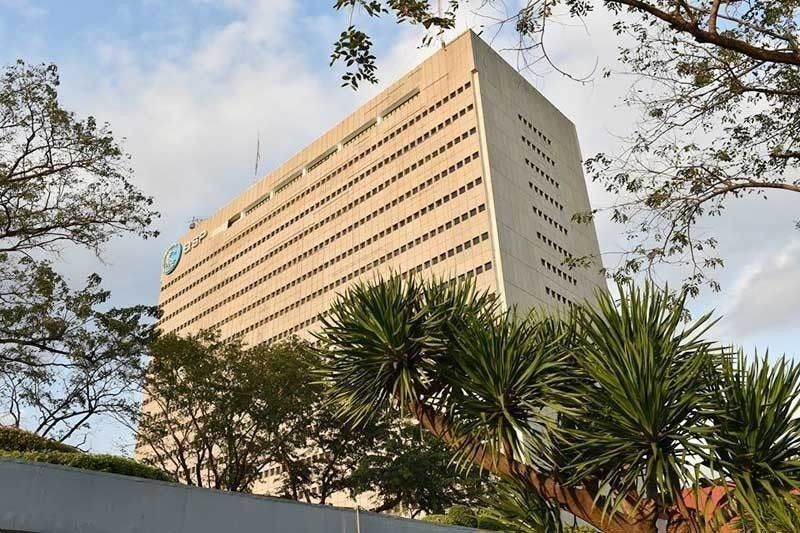 MANILA, Philippines — The Bangko Sentral ng Pilipinas may cut interest rates by at least 50 basis points more this year as telegraphed by Bangko Sentral ng Pilipinas Governor Benjamin Diokno due to easing inflation, according to debt watchers and economists of investment banks.
Andrew Wood, director at S&P Global ratings, said in a live webcast the debt watcher sees two more rate cuts this year for a total reduction of 50 basis points as inflation is expected to ease to three percent this year from 5.2 percent last year especially as price pressure continue to come off after the impact of the implementation of the tax reform program under the Tax Reform for Acceleration and Inclusion (TRAIN) Law in 2018.
"That is the trend that we have foreseen for some time and it has given the central bank some more room to start to ease policy. For the year, we do see inflation averaging around three percent so that again we would expect to give the BSP more room from where it stands today," Wood said.
Wood said Diokno has already telegraphed a reduction of about 50 basis points this year.
"Governor Diokno has been pretty clear with the markets that for the cuts are probably on the cards. Probably some thing in the range of 50 basis points for the remainder of the year and that happens to be our forecast for the rest of the year as well," Wood said.
Moody's Analytics assistant director Katrina Ell said the research arm of Moody's Corp. believes the BSP would resume its easing cycle with a 25 basis points rate cut on Thursday.
"The BSP will cut rates by 25 basis points in August. With inflation on a cooling trend, the door is wide open for the central bank to resume monetary easing," Ell said.
Moody's Analytics sees inflation averaging 2.8 percent this year.
Nomura Securities Ltd. economist Euben Paracuelles said the BSP is set to cut interest rates by 25 basis points this month and another 25 basis points next month as inflation is seen averaging 2.8 percent this year.
Paracuelles said the disinflationary trend that resumed in June would continue in the coming months with the consumer price index easing further to 2.1 percent in the third quarter and 2.3 percent in the fourth quarter.
HSBC economist Noelan Arbis said prices are likely to cool further in the months ahead, dropping below the BSP's two to four percent target, paving the way for two more cuts before the end of the year.
"We expect the BSP to cut its policy rate by 25 basis points to 4.25 percent at its upcoming meeting on August 8 and expect an additional 25 basis points cut by year-end," Arbis said.
Arbis likewise said the BSP would further slash the reserve requirement ratio by another 100 basis points in the fourth quarter after lowering it by 200 basis points to further boost economic activity.
Chidu Narayanan, economist for Asia at Standard Chartered Bank, said inflation would drop below two percent in August and September, bringing the full-year average to 2.7 percent due to a combination of lower food prices, lower oil prices, and a high base effect.
Narayanan said easing inflation and a 5.9 percent gross domestic product (GDP) growth in the second quarter would pave the way for a 25 basis points rate cut on Aug. 8.
"We expect another 50 basis points from BSP this year, following the likely 25 basis points cut later this week," Narayanan said.
Diokno said monetary authorities were not surprised as inflation eased to.4 percent in July, the slowest in 31 months, from 2.7 percent in June, bringing the average to 3.3 percent in the first seven months of the year. The BSP's Department of Economic Research (DER) forecasted a two to 2.8 percent inflation range for July.
Diokno said in a text message the July inflation rate, the gross domestic product (GDP) growth for the second quarter as well as other local and overseas developments would be considered as the Monetary Board deliberates on appropriate policy on Aug. 8.
"The BSP will keep a close watch over latest economic developments to ensure that the monetary policy stance remains consistent with the BSP's price stability objective while being supportive of economic growth," the BSP added.