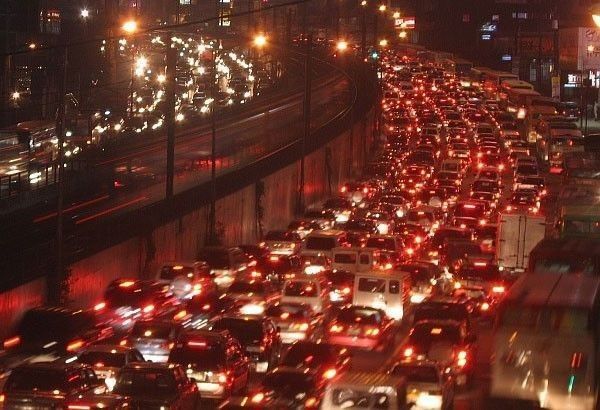 Decongesting Metro Manila
DEMAND AND SUPPLY
-
Boo Chanco
(The Philippine Star) - June 26, 2019 - 12:00am
At last… an order that should have been given three years ago was issued last week. President Duterte has signed Administrative Order 18 calling for an end to tax perks for ecozones in Metro Manila.
With the administrative order, Peza can "no longer accept, process or evaluate the establishment of ecozones in Metro Manila immediately."
By this order, the President has taken an important step towards not only encouraging the faster development of ecozones in other less developed regions but also in decongesting Metro Manila.
I remember the meeting I had with DOTr Secretary Art Tugade after the 2016 elections after he was given the almost impossible task of untangling Metro Manila traffic. The group included former DPWH and DOTC Secretary Ping de Jesus and MAP transport issues head Eddie Yap.
The consensus was Metro Manila was too congested and any proposed solution to alleviate its transport woes will be at best, palliatives. We need to discourage more people from the provinces migrating to Metro Manila.
But the jobs are in Metro Manila. We need to create growth centers that provide jobs in the regions. This was why Sec Tugade decided to show the example by moving his department's head office to Clark.
Unfortunately, Tugade is just one. Government needs a policy of moving offices out of Metro Manila. The New Clark City is designed to accommodate government offices in this well-planned environment.
But President Duterte has not made any policy statement moving government to Clark. Indeed, the Securities and Exchange Commission (SEC), the Supreme Court, and the Senate are now building new opulent offices at the Bonifacio Global City (BGC).
We all know BGC is also now terribly congested… a colossal failure, because of greed motivated private sector planning. If the President made it government policy to decongest Metro Manila by moving government offices out, we wouldn't be investing several billion pesos in those new buildings at BGC.
One other thing our conversations with Tugade came up with is the need to attune our tax incentives with a policy of decongesting Metro Manila. Sec Tugade liked the idea and I imagine he brought it up with the President because Malacanang slowed down approval of PEZA incentives.
But in the absence of a concrete policy, which Administrative Order 18 now provides, some PEZA applications were eventually approved for projects in Metro Manila. Three years after, we are finally getting it right.
Indeed, the TRABAHO bill should also make going out of Metro Manila a condition for continued perks even for the BPO industry. There is really no reason why BPOs can't be located outside Metro Manila.
The basic infrastructure they need is telecommunications and the phone companies have long been able to provide world class telecoms access in all major cities. Sitel's president once told me he is very happy with the productivity of his call center in Puerto Princesa, for example.
Imagine all those call center employees in the tens of thousands trying to get to Makati, Ortigas and BGC every morning. With MRT 3 as their principal transport, they are no doubt often late and tired even as they are just starting their work day.
A stock market analyst noted that this new administrative order would primarily impact the growth of IT-BPO take-ups in Metro Manila as this industry prefers the incentives provided in ecozones. But IT-BPOs have already started to expand outside Metro Manila anyway.
As the Sitel executive told me, operating costs are cheaper in the provinces. And talent also abounds in colleges and universities there, without the difficult work attitudes of Manila graduates.
So the President's Administrative Order 18 is a welcome development. There will be protests and threats to move out, but in the end everyone will realize getting out of the Metro Manila hellhole is the best thing that ever happened to them.
Speaking of metro congestion, take with a grain of salt the President's promise to make travel from Cubao to Makati just five minutes by December. I think the President was being sarcastic but the HPG is nervously taking him seriously.
PNP-HPG director Brig. Gen. Roberto Fajardo claims they can realize this sooner than Duterte's December deadline with a secret plan. This is, of course, unadulterated bull---t. It is mathematically impossible.
MMDA special operations commander Bong Nebrija told dzMM it is a tall order... not possible.
"Kung iko-compute mo, kung 12.8 [kilometers] yan, para makuha mo in five minutes, dapat tumatakbo ka nang 155kph, which is masyado mabilis," Nebrija said during the interview. The speed limit on EDSA is 60kph.
I guess the HPG chief learned from the lesson of a recently fired MWSS administrator. Duterte ordered him to release water from the Angat Dam by 12 noon on Friday, March 15, good for 150 days and he dared say it is not technically feasible. The current infrastructure of aqueducts only allows up to 4,000 MLD to be released from Angat Dam. There is also no way of further increasing that limit.
The former police officer, Reynaldo Velasco, said Duterte was given the wrong advice. Velasco was relieved some weeks later.
The HPG is being ridiculous by trying to accomplish the five-minute feat after midnight, as if that solves the problem. The test is five minutes at peak rush hour.
I think the President was again, just being sarcastic. He had long said he has given up on EDSA.
It is alarming and sad HPG officials are not brave enough to tell him it is mathematically impossible. If they did, the President will probably just laugh and tell them, hindi naman kayo mabiro.
After three years of Duterte, folks should know by now how to read him. That's what the Davao folks who worked with him at Davao City Hall have been saying. Duterte has a wicked sense of humor and if you don't get it, just too bad for you… you end up looking pretty stupid.
Boo Chanco's e-mail address is bchanco@gmail.com. Follow him on Twitter @boochanco