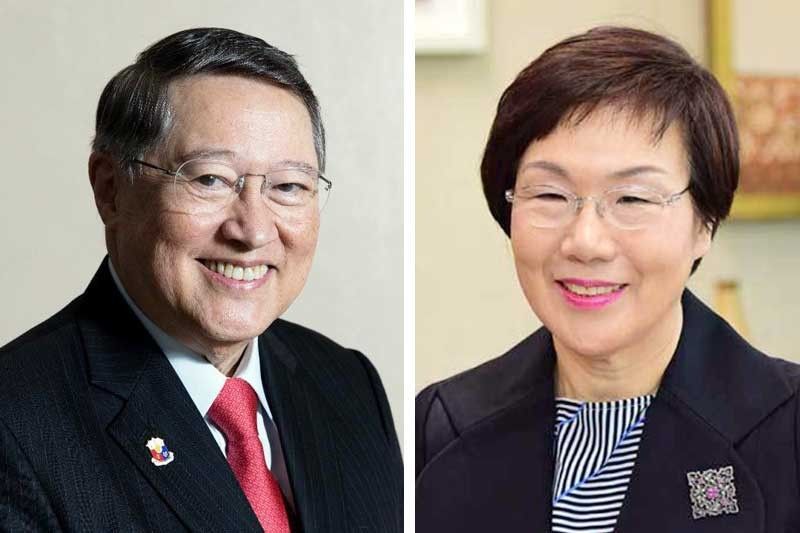 Philippines, SoKor keen on boosting ties
MANILA, Philippines — The Philippine government is keen on further deepening its ties with South Korea amid the latter's plans to increase assistance to countries within the Southeast Asian region, according to the Department of Finance.
Citing Finance Secretary Carlos Dominguez during a recent meeting with the Korea International Cooperation Agency (KOICA), the DOF said the Philippine government is expecting to increase its level of cooperation with South Korea in the coming years.
"We want to express how appreciative we are of the assistance we are receiving from the Korean people through the Korean government. I hope that we can expand our cooperation at this time and for the coming future," Dominguez told the delegation, led by KOICA president Lee Mikyung.
Lee, on the other hand, said the volume of support from South Korea may increase, with Seoul planning to triple its assistance to the Association of Southeast Asian Nations (ASEAN) by 2022.
"With the new set of policies presented by the Korean government, our volume of assistance to ASEAN countries will be increased by 2.8 times in 2022 compared to that of 2017, that means the volume of assistance to the Philippines will be naturally increased," Lee said.
Lee said South Korea also expects closer cooperation with the Philippines, especially as this year marks the 70th anniversary of the diplomatic relations between the two countries.
In line with Seoul's policy, centered on "three Ps" or people, peace and prosperity, and recognition of ASEAN's importance in the global economy, Lee said Seoul has pursued several initiatives in the areas of education, information and communications technology (ICT), gender equality and inclusive development, among others, which the Philippines can tap to help achieve its goal of economic inclusion for all Filipinos.
These include the ASEAN Higher Education Initiative, which involve the exchange of college students between South Korea and the Philippines, and South Korea's highly developed ICT programs to assist the Philippines in enhancing transparency in governance and reforming its tax system.
On behalf of the Philippine government, Dominguez thanked South Korea for increasing its assistance to ASEAN by 2022 and for supporting the region's inclusive development initiatives.
He also thanked Lee for outlining the South Korean government's policies and programs, which the Philippines supports.
Dominguez also expressed gratitude for Seoul's support to the Philippines, including its efforts to enhance the use of digital technology in improving tax administration.
"We appreciate your help in the digital enhancement program," Dominguez said. "We wish to really start the program by implementing first the electronic invoicing system. We looked around the world and we found that the best electronic invoicing program is in Korea. We wish to adopt it here."