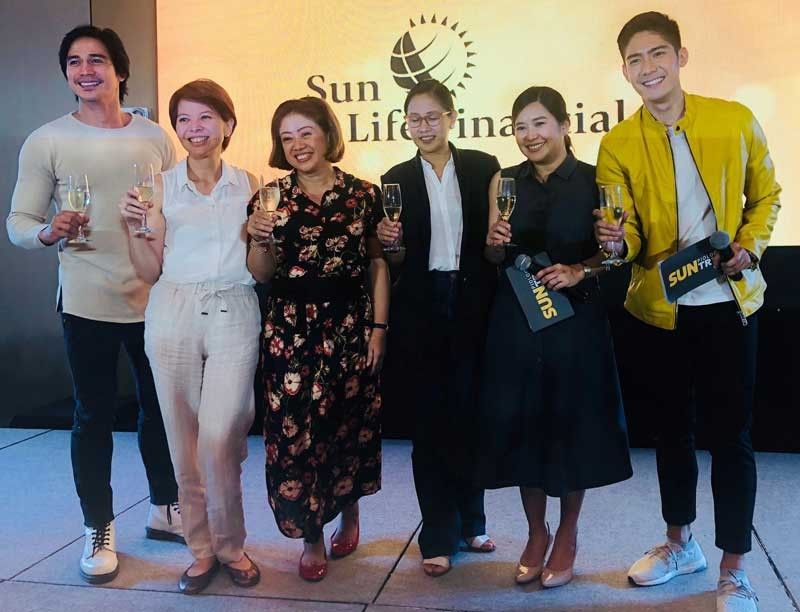 Sun Life maintains 2019 GDP growth forecast
MANILA, Philippines — Sun Life of Canada (Philippines) Inc. maintained its 2019 gross domestic product (GDP) growth forecast at 6.4 percent despite lower-than-expected growth figures in the first quarter, on the back of higher private consumption and the rebound in government spending in the second half.
In a press briefing held in Makati yesterday, Sun Life chief investments officer Michael Enriquez said the company expects a 6.4 percent growth rate for the Philippines this year, faster than the 6.2 percent in 2018.
This is also within the government's revised GDP growth target of six to seven percent for 2019.
For 2020, economic expansion is seen to further accelerate and grow at a rate of seven percent, Enriquez said.
According to Enriquez, the rebound in private consumption, which will be driven by easing inflation, as well as election related spending, would provide the much needed boost to the economy this year.
"Last year, all of us started scrimping because the prices of good and services started moving higher. Now the acceleration of prices is more tame…so we expect consumption to rebound significantly," he said.
For 2019, Enriquez expects inflation to slow down to 3.5 percent and to 2.8 percent by 2020.
Furthermore, the Sun Life official expects the government to accelerate its spending on infrastructure in the second half.
"Government is committed to accelerate its infrastructure spending as the budget has been passed and election is already over. Administration won the majority so hopefully there won't be anymore delays in the infrastructure projects that will happen," he said.
The Philippines recorded a weaker GDP growth in the first quarter at 5.6 percent, which was mainly attributed to the drop in government spending, brought about by the delay in the 2019 budget.
But with the signing of the 2019 General Appropriations Act last April, the Department of Budget and Management (DBM) expects government spending to normalize in the coming months.
Meanwhile, Enriquez said Sun Life is expecting three more interest rate cuts from the Bangko Sentral ng Pilipinas (BSP) this year with inflation seen to further decelerate. He said S&P Global Rating's decision to upgrade the Philippines' credit rating to BBB+ would also strengthen this case.
He said the peso is also expected to weaken slightly to 53.2 to $1 by the end of 2019.
"We expect some additional weakness in the peso. We've seen that right after the announcement of the RR (reserve requirement) cut, the peso suddenly depreciated and we see more of those. Plus, the current account deficit continues to be widening and that might put pressure on the peso," Enriquez said.