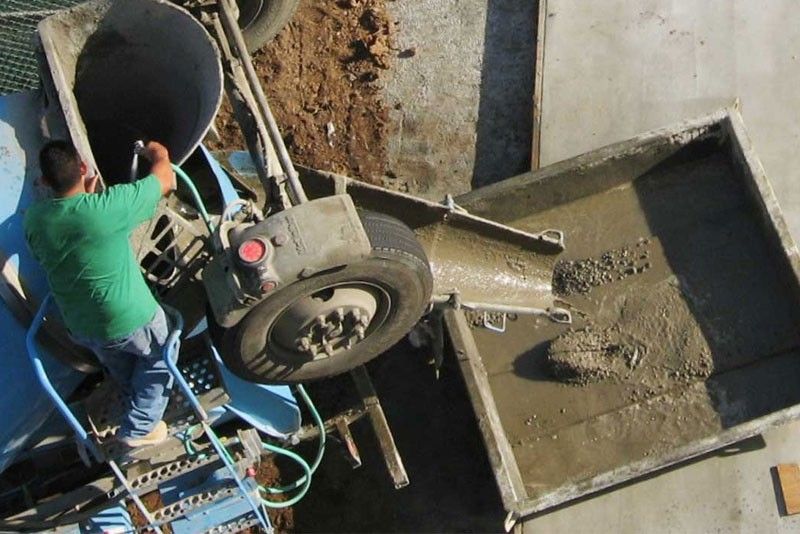 Cement imports still rose year-on-year in the first quarter despite imposition of a preliminary safeguard measure.
AFP
Cement makers push higher safeguard duty
MANILA, Philippines — The Cement Manufacturers Association of the Philippines (CeMAP) is pushing for higher definitive safeguard duty on cement to address the negative impact caused by imports on operations of local players.
Cement imports still rose year-on-year in the first quarter despite imposition of a preliminary safeguard measure.
Speaking at the public hearing at the Tariff Commission (TC) to determine whether to have a definitive safeguard duty on cement, CeMAP executive director Cirilo Pestaño II said cement imports have increased to 1.74 million tons in the first quarter from 1.06 million tons in the same period last year even when the preliminary safeguard duty imposed by the Department of Trade and Industry (DTI) was in effect.
"Our appeal, therefore, is for a higher definitive tariff rate to cure this serious injury," he said.
He said the industry is at an inflection point in deciding whether or not to invest in new capacity, with demand for cement projected to continue growing.
Last year, demand for cement in the country was at 33 million tons which included imports, while industry capacity was at 35 million tons.
CeMAP forecasts demand for cement to grow and reach 52 million tons by 2025.
While capacity investments are needed to be made by cement manufacturers to meet anticipated growth in demand, Pestaño said the surge in imports and low prices are not making investment returns in additional capacities look encouraging.
He said profitability of listed cement manufacturers have also been on a decline since 2016.
Given this scenario, he said the imposition of a safeguard measure on cement would affect in the decision of companies whether to invest or not.
"Philippine industry, in consultation with government, have devised a roadmap to ensure self sufficiency of this vital product that is cement and health of the industry. Safeguard action is a critical component for its success," he said.
CeMAP groups Cemex Holdings Philippines Inc., LafargeHolcim, Republic Cement and Taiheiyo Cement Philippines Inc.
The TC is holding public hearings as part of its investigation to determine whether the preliminary safeguard duty ordered by the DTI should remain for an extended period.
The preliminary safeguard duty of P210 per metric ton of cement imports imposed by DTI in February is in effect for 200 days.
DTI decided to impose a provisional safeguard measure as it found increased cement imports have hurt domestic players.
TC commissioner Ernesto Albano told reporters the body would be making a decision after the public hearings until Friday, are completed.
"It will just be our judgment call if there is serious injury due to increased imports," he said.
Republic Act 8800 or the Safeguard Measures Act allows government to put in place safeguard measures or higher duties on goods when it is found increased imports of such have caused serious harm to the local industry.