IPOPHL seeks amendment to Intellectual Property Code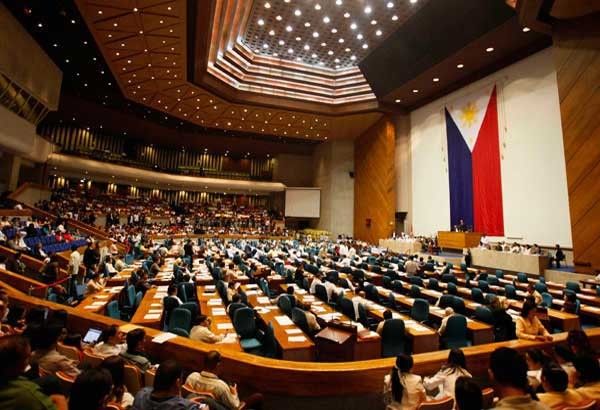 MANILA, Philippines — The Intellectual Property Office of the Philippines (IPOPHL) has submitted a bill to Congress seeking to amend the IP Code to push for reforms including the power to take down online sites with IP rights violations, as well as enabling copyright owners to claim damages from infringing sites to strengthen IP protection.
IPOPHL director general Josephine Santiago said the agency has submitted the bill which contains the amendments to the IP Code to the Congress.
"We have put legal mechanisms in place through the Amendments to the IP Code (House Bill 9148), the bill which was already submitted to the Philippine Congress," she said.
Santiago said among the amendments being pushed under the bill is for the IPOPHL to be given the authority to issue "notice and takedown" to address online piracy and counterfeiting.
To enable more victories against infringement, Santiago said IPOPHL is also recommending an amendment that entitles the copyright owner not just to damages in terms of ad revenues earned by the infringing site, but to ownership of the domain name of the infringing site as well.
"Strong remedial measures like these may hopefully embolden copyright owners to really plant their feet and pursue these infringers and pirates," she said.
In addition, the IPOPHL has included in the proposed amendments making the National Committee on IP Rights (NCIPR) as a permanent unit with a dedicated representative in each of the agencies.
Apart from the IPOPHL, the NCIPR is composed of the Department of Justice, National Bureau of Investigation, Bureau of Customs, Philippine National Police, Optical Media Board, National Telecommunications Commission, National Book Development Board, Food and Drug Administration, Department of the Interior and Local Government, Office of the Special Envoy on Transnational Crime, and the Department of Trade and Industry.
To facilitate the prosecution of IP cases filed in courts, Santiago said the IPOPHL's alternative dispute resolution service could be utilized.
This, as she said the agency's arbitration service is a faster and more cost-effective alternative to the resolution of IP counterfeit cases.
IPOPHL is pushing for the amendments to strengthen the protection and enforcement of IPR in the country.
Last year, counterfeit items seized by the NCIPR hit an all-time high of P23.6 billion.
Compared to the goods seized worth P8.2 billion in 2017, last year's haul surged 188 percent.
The bulk or 86 percent of the counterfeit goods confiscated by the government were accounted for by cigarettes and alcohol valued at P20.3 billion.
Last Friday, the NCIPR held a ceremony to destroy P65 million worth of pirated and counterfeit goods as part of the celebration of the National IPR Month.