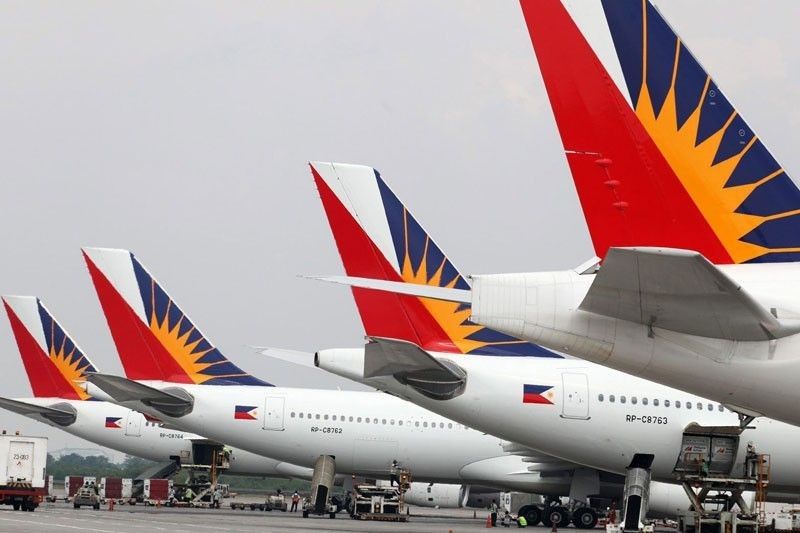 Philippine Airlines to take delivery of 6 aircraft in 2019
MANILA, Philippines — Flag carrier Philippine Airlines (PAL) is planning to take the delivery of six aircraft this year, fewer than its acquisitions last year as it awaits the completion of airport projects that will address congestion problems in the country's gateways.
In an interview, PAL president and chief operating officer Jaime Bautista said the airline is set to acquire six more aircraft of different models this year, lower than the 15 delivered in 2018.
"Within the year, there are only a few.We only have six deliveries now. But last year, we had 15," Bautista said on the sidelines of the send-off ceremony for its A350 Love Bus going to Bangkok.
According to Bautista, the carrier is taking lower deliveries this year as there is still a need for airports to be constructed or improved.
"For now, we need to fix the airports. We also need to get additional slots before we embark on a major refleeting program," he said.
PAL accepted the delivery of one Airbus 350 in February. Another A350 will arrive by the end of the month, Bautista said.
He said PAL would also take the delivery of two Airbus 321 neo, and two Bombardier Q400 New Generation.
PAL, the country's only four-star global airline, has a fleet consisting of 98 aircraft. It is currently celebrating its 40th year of partnership with Airbus.
Bautista earlier said PAL has allocated $650 million for capital expenditures this year, particularly on the delivery of new aircraft and support infrastructure.
Going forward, the airline intends to ramp up operations in the Asian region within the first half by launching new routes to Hanoi (Vietnam), and New Delhi (India) from its Manila hub. It has recently launched its flights to Phnom Penh, Cambodia.