Palace disputes claim EJKs affecting business confidence in Philippines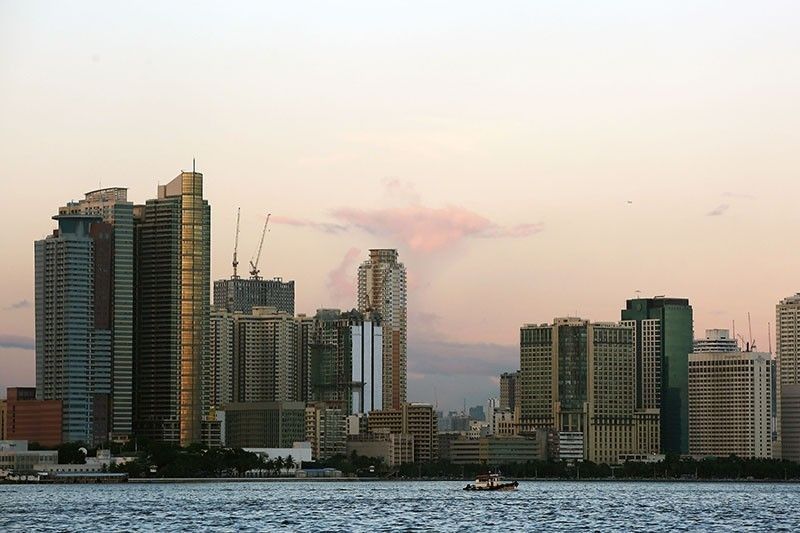 MANILA, Philippines — Malacañang Monday disputed claims that the issue of extrajudicial killings is affecting business confidence in the Philippines and maintained that the government is stepping up reforms to lure more investors.
Previous reports have quoted Christopher Leong, president of regional lawyer group LAWASIA, as saying that the government should take into account the short-term and long-term effects of the way crimes are solved.
READ: Drug war, Islamists 'rising' risks for Philippine economy — Moody's
He was also quoted as saying that extrajudicial killings and rule of law could affect the confidence of foreign businesses that are eyeing the Philippines as an investment destination.
But presidential spokesperson Salvador Panelo claimed foreign investors never raised the issue of extrajudicial killings during their meeting with economic managers.
"I think whoever said that should conduct more research of that. According to our economic managers, particularly (Finance) Secretary (Carlos) Dominguez, (Socioeconomic Planning) Secretary (Ernesto) Pernia and (Trade) Secretary (Ramon) Lopez, they are one in saying that never that issue of human rights or extrajudicial killings have been raised during meetings with investors and other conferences relative to the business investments to this country," Panelo said in a press briefing.
Palace: Gov't addressing red tape
Panelo claimed foreign investments have also increased despite allegations that the administration is condoning extrajudicial killings.
"If you compare that to the previous administration, we got huge investments from the foreign side," he added.
Data from the Bangko Sentral ng Pilipinas showed that foreign direct investment inflows dropped by 4.4 percent to $9.8 billion last year from $10.3 billion in 2017 as investors were concerned about the trade war between the United States and China and the higher inflation. Last year's figure was also lower than the $10.4 billion target set by the central bank.
Panelo said the government has undertaken measures to address red tape, a problem that he said turns off investors.
READ: Red tape, corruption in government frustrate Duterte

"If there is so much red tape, they will be discouraged in coming here. That is precisely why we have the law on stopping such...That's the reason why we have that kind of law, precisely to encourage the foreign investors," he said, referring to the ease of doing business law signed by the president last year.
"And then, with respect to peace and order situation — and that is why there are so many foreign investors because they know that criminality has gone down considerably and there is war against illegal drugs and we are dismantling many factories producing shabu," he added.
'Exaggeration'
More than 5,000 people have died since the president launched his brutal war on illegal drugs in 2016, raising concerns among human rights groups who claim that the campaign encourages the summary execution of suspects.
Officials deny this, saying law enforcers are only allowed to use violence if their lives are in danger and if suspects violently resist arrest.
READ: Palace says ICC investigators won't be allowed to enter Philippines
Panelo also described as an "exaggeration" the Integrated Bar of the Philippines's claim that one lawyer dies every month since November
"I don't think so. And even assuming that to be true, it cannot be attributed to the government or whatever because those deaths may be the result of the problems affecting that particular individuals subject of the killing," Panelo said.
"It could be personal motivations, it could be revenge, it could be a botched business deals or could be a client… disgruntled. There are many reasons for killing a particular individual," he added.