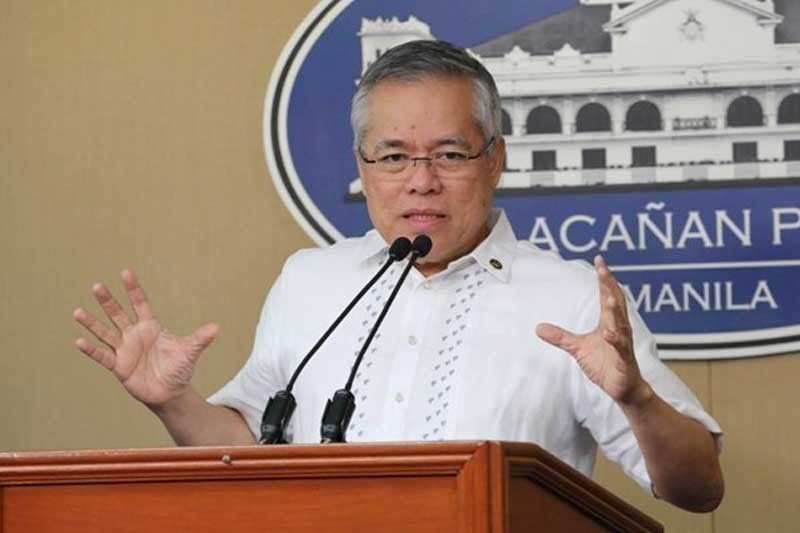 Trade Secretary Ramon Lopez said in an interview, the agency intends to release the rules within the month.
Presidential Photo
Mindanao barter trade rules likely out within March — DTI
MANILA, Philippines — The Department of Trade and Industry (DTI) expects to release the rules for the implementation of a barter trade system in Mindanao by the end of the month.
Trade Secretary Ramon Lopez said in an interview, the agency intends to release the rules within the month.
"Hopefully, before end-March, so all controls will be there," he said.
President Duterte signed Executive Order (EO) 64 which seeks to revive the barter system to promote growth and development in Mindanao in October last year.
Under the EO, the Mindanao Barter Council (MBC) would be set up to oversee the barter activities in the southern part of the country.
The MBC will be chaired by the DTI secretary and composed of the Mindanao Development Authority chairman and Bureau of Customs commissioner as vice chairpersons, as well as representatives from agencies such as the Department of Finance, Department of Foreign Affairs, Department of Agriculture, DTI- Autonomous Region in Muslim Mindanao, Maritime Industry Authority, Philippine Coast Guard, and Philippine Ports Authority.
"We are fine-tuning the IRR (implementing rules and regulations) that will discuss allowable goods and their value. We want to institute certain controls," Lopez said.
He said among the items to be allowed under the Mindanao barter system are rice, corn, canned goods and other consumer goods.
In addition to allowable goods and their valuation, the rules would cover measures to prevent smuggling and circumvention of customs laws.
There will also be guidelines on registration or accreditation of qualified traders authorized to engage in barter within the barter port, including registration fees and facilitation of all documents to avail of the zero tariff benefits under the Association of Southeast Asian Nations (ASEAN) Trade in Goods Agreement (ATIGA).
In place since 2010, the ATIGA removed import duties for 98.7 percent of products excluding rice, corn and sugar of ASEAN member states.
The revival of the Mindanao barter system is expected to help promote growth in the area.
"With higher volume, there would be businesses in the area which is the end objective. There would be businesses for poor communities in Sulu and Tawi-Tawi," Lopez said.