Think tank sees BSP rate cut in May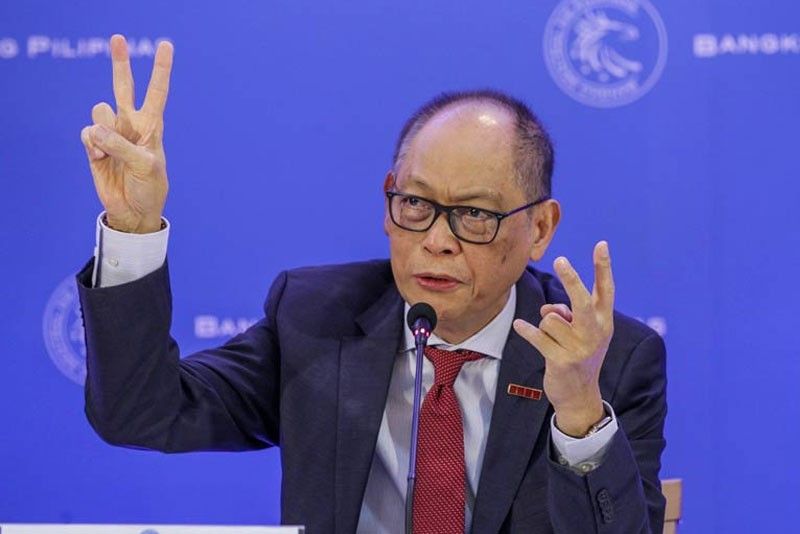 MANILA, Philippines — Despite the continued easing of inflation in February, it is still too soon for the Bangko Sentral ng Pilipinas (BSP) to decide on a rate cut in its next policy meeting later this month, London-based think tank Capital Economics said.
In a report issued late Friday, the research firm said the market was encouraged by the pronouncement of new central bank governor Benjamin Diokno on Friday that there was an opportunity for monetary easing because of easing inflation.
He said the decision to unwind policy tightening would be "data dependent."
"The key question now is how soon rates will be cut," Capital Economics said.
Diokno will preside over his first rate-setting meeting as chairman of the Monetary Board on March 21.
"The central bank's next meeting is on March 21, and with no significant data due between now and then, a rate cut this month is unlikely. But if inflation continues to fall back as we expect, an interest rate cut in May is looking increasingly likely," it added.
Inflation eased to a one-year low of 3.8 percent in February from 4.4 percent in January because of lower food prices.
The consumer price index has been steadily cooling after peaking at 6.7 percent in September and October.
Inflation shot up to 5.2 percent last year from 2.9 percent in 2017, exceeding the BSP's two to four percent target due to elevated oil and food prices as well as weak peso.
This allowed monetary authorities to pause the tightening episode – that saw interest rates rise by 175 basis points last year – by keeping interest rates steady in December and February.