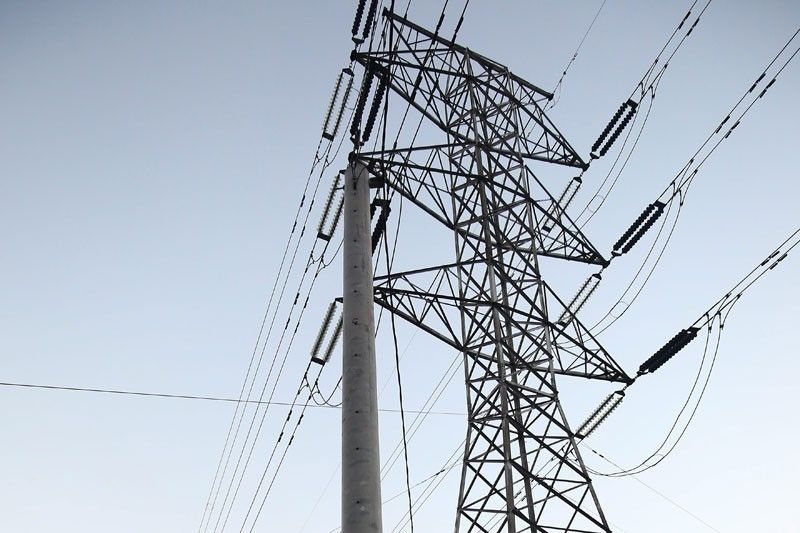 For one thing, the Mislatel consortium – which includes China Telecom – may even lose the right to be the third telco. Apparently, Mislatel has violated a number of provisions in its franchise to render it invalid.
File
Open access data transmission
DEMAND AND SUPPLY
-
Boo Chanco
(The Philippine Star) - January 30, 2019 - 12:00am
Our hopes are focused on the third telco delivering enough competition to make the current duopoly provide better services and rates. But it will probably not happen soon.
For one thing, the Mislatel consortium – which includes China Telecom – may even lose the right to be the third telco. Apparently, Mislatel has violated a number of provisions in its franchise to render it invalid.
According to DICT, Mislatel/China Telecom is still undergoing the second round of verification of its compliance to the bidding rules. Having a valid franchise is one of those requirements.
If Mislatel/China Telecom is determined to not have a valid franchise, then DICT is left with no choice but to have another round of bidding. Since lawyers and courts are involved, the process will take quite a bit of time.
But there is another way for us to get faster broadband services without the third telco. Congress must pass that pending bill calling for Open Access in Data Transmission.
The Open Access bill, according to analyst Grace Mirandilla Santos, is an important piece of legislation that aims to lower barriers to entry for data service providers, reduce inefficiencies in network deployment, and introduce some aspects of spectrum management reform.
According to Grace, if passed into law, the Open Access bill would introduce a regulatory framework that would encourage competition, mandate interconnection of networks, promote infrastructure sharing, and bring the country to the Digital Age.
The bill was approved by the House of Representatives in November 2017 and is pending second reading in the Senate since March 2018. Sen. Bam Aquino has regularly included the Open Access bill on the Senate agenda since May 2018.
But two senators have expressed their intention to interpellate: Sen. Cynthia Villar and Sen. Ralph Recto. Sen. Villar already withdrew her intent. Since September 2018, Sen. Recto has been scheduled to interpellate, but has not done so.
The senators should muster some sense of urgency. There are only a few more days left before the 17th Congress takes another break and the election campaign period starts.
If the Senate fails to act, the bill will have to go through the whole process again when the new Congress convenes this June. That will be a pity because so much work has already been done and this is something we badly need.
Sen. Recto should just push through with his interpellation because time is running out. As Grace puts it, "the Senate should not miss this opportunity to introduce a revolutionary law that will unleash the potential of Philippine internet."
Why is this Open Access bill important? Simply because it will cut the exclusive right of telcos to among others, access satellites that connect us to the world via internet.
If Facebook or Google is providing free internet access to the world, under our current law, only the telcos can pick up from their satellites. If we open up the system, you will have many more value added service providers ready to provide vigorous competition to the benefit of subscribers.
Putting up a telco entails an enormous amount of serious money for capital. The smaller players don't want to be telcos, but only want to provide specific broadband services to specific clients in specific locations. After all, a telephone as envisioned by current laws is too analog, a thing of the past.
The bill's declaration of policy says it all. Among others, it seeks to narrow the digital divide by encouraging the development of data transmission infrastructure and removing any barrier to competition in data transmission services.
The Open Access bill also seeks to create an entrepreneurial ecosystem where those who wish to engage in the data transmission industry can compete openly and freely in the spirit of fair competition and permission-less innovation.
It also wants "to protect and promote the internet as an open platform enabling consumer choice, freedom of expression, end-user control, competition and the freedom to innovate without permission, and thereby encouraging the development of advanced telecommunications capabilities and the removal of barriers to infrastructure investment."
It looks like a good reform bill. Since we aren't likely to benefit any time soon from competition offered by the third telco, our only real hope for civilized broadband service is the passage of this bill.
Rice tariffication
I just want to share a portion of an article by amon Clarete, an economics professor at UP on rice tariffication.
"Let us check the data. Once the President enacts rice tariffication, we should expect that private sector importers would import rice from ASEAN member states, particularly Vietnam or Thailand, since the import tariff and freight cost are lowest. The tariff on imported rice from ASEAN would raise the price that rice consumers in our country pay by 35 percent. This is called the implicit tariff (IT).
"If the implicit tariff is entirely passed on to farmers, a 35 percent IT will result in a 35 percent nominal protection rate (NPR). But under current trading restrictions implemented by the NFA, this is not the case. In 2017, for example, only 23 percent of the potential protection was passed on to farmers – that is, roughly three-fourths of what consumers pay above free trade price for rice does not go to rice farmers. Instead it goes to rice traders and to inefficiencies in the domestic rice marketing system
"Rice consumers in Metro Manila in 2017 paid on average 41 percent more than the landed price of rice imported freely from Vietnam or Thailand. But our rice farmers sold their rice at only 9 percent above this free trade price. The difference, or 32 percent went to rice traders, millers, or were simply lost to market inefficiencies in the rice value chain.
"NFA and trade restrictions, especially in rice distribution, "displace private transportation, storage, and handling, rendering marketing less competitive and efficient".
"A compelling argument why President Duterte should sign this bill into law is that in doing so he kicks off the process of substantially reducing the inefficiencies and collusion in the rice market system which for nearly half a century has made rice farmers poor. Farmers become better off as they capture more of the intended trade protection of the law from rice traders in collusion with corrupt NFA agents."
Boo Chanco's e-mail address is bchanco@gmail.com. Follow him on Twitter @boochanco