Philippines, China set up peso-renminbi exchange
October 26, 2018 | 12:00am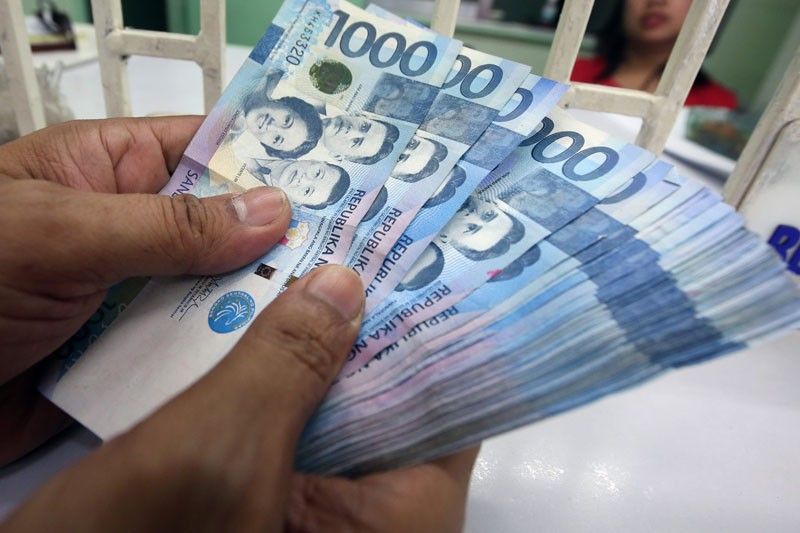 MANILA, Philippines — The Bangko Sentral ng Pilipinas (BSP) and the Bank of China are set to formally ratify next week the establishment of a system that will allow local banks to directly exchange renminbi (RMB) to peso and vice-versa at better rates.
Bank of China and BSP are scheduled to sign on Oct.30 the memorandum of understanding (MOU) for the ratification of the Philippine RMB Trading Community.
The community is seen to make international RMB-denominated transactions more convenient and cost-efficient through a peso-renminbi spot market approved by the BSP last March.
According to the Bank of China, a total of 15 local banks would comprise the Philippine RMB Trading Community.
These are the Bank of China Manila and its 14 partner banks, namely the Asia United Bank, BDO Unibank, Bank of the Philippine Islands, China Banking Corp., EastWest Banking Corp., Metropolitan Bank & Trust Co., Philippine Bank of Communications, Philippine National Bank, Philippine Business Bank, Rizal Commercial Banking Corp., Sterling Bank of Asia, Security Bank Corp., UnionBank of the Philippines, and Bank of Commerce.
Deng Jun, Philippine country head of Bank of China, earlier said the RMB community would present an opportunity to deepen the trade and investment relationship between Manila and Beijing.
"The renminbi has become an important player in global payments and trade settlement. Our role in the Philippines is to act as a bridge between the Philippines and China – to educate and inform our clients of the advantages on the use of RMB and help them improve relationships with trading partners while helping mitigate foreign exchange risk," he said.
Deng said the use of RMB presents several practical benefits for Philippine businesses from tourism to foreign direct investments to Filipino companies sourcing their raw materials from Chinese suppliers.
At present, transactions between Filipino and Chinese businesses must first be priced using the current dollar rate, entailing additional margin cost of one to two percent.
Bank of China said the community would also help make the Philippines a more attractive tourist destination.
In 2017, close to one million Chinese nationals who spend $1,541 per trip per person visited the country.
"Chinese tourists will soon be able to change their RMB into pesos at better exchange rates, while Filipino merchants would be able to accept RMB, which they can later exchange for peso with banks at lower costs," Bank of China said.
Likewise, the bank said RMB reserves would open the door to increased investments from mainland China as doing away with the need to exchange RMB for US dollar would be a tremendous incentive for Chinese investors.