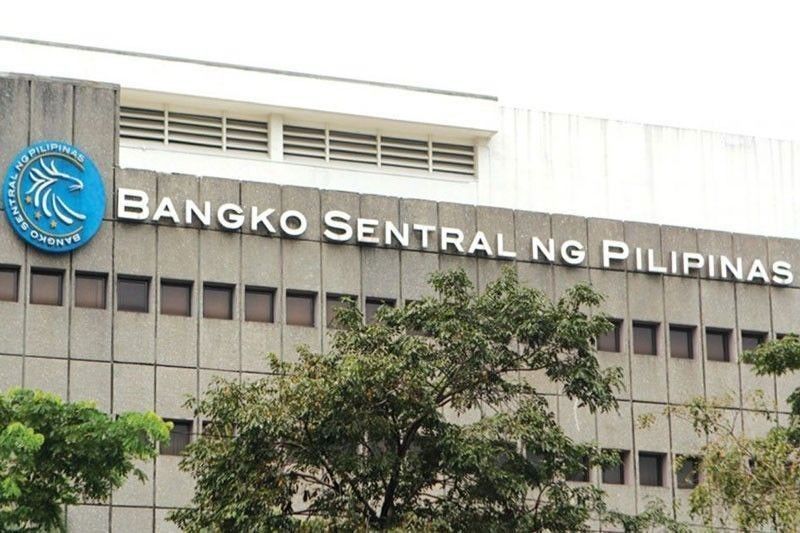 Data showed the central bank posted a double-digit growth of 13.8 percent in revenues to P48.69 billion from January to August.
File
BSP triples profit in 8 months
MANILA, Philippines — Earnings of the Bangko Sentral ng Pilipinas (BSP) tripled to P26.9 billion in the first eight months on higher revenues, lower interest expense, and record gains from foreign exchange fluctuations.
Data showed the central bank posted a double-digit growth of 13.8 percent in revenues to P48.69 billion from January to August.
This was traced to the 49.28 percent jump in interest income on international reserves and domestic securities to P49.28 billion.
On the other hand, expenses declined by 13.6 percent to P39.52 billion mainly due to lower interest expenses and taxes and licenses.
However, the central bank shelled out P8.44 billion for income tax expense during the period.
The BSP recorded a P9.17 billion net income before gains on foreign exchange fluctuations, income tax expense, and capital reserves, reversing the P2.95 billion net loss booked in the same period last year.
Gains on foreign exchange fluctuations surged 121 percent to P26.2 billion from only P11.87 billion. The gains were realized from servicing of matured foreign exchange obligations as well as the maturity of derivatives instruments.
This also represents realized gains arising from foreign currency-denominated transactions of the BSP, including rollover or re-investments of matured foreign exchange investments with foreign financial institutions and foreign exchange -denominated government securities.
The peso remains the third worst performing currency in the region, depreciating eight percent since the start of the year.
The local currency has been weakening due to strong demand for US dollar to finance importation of capital equipment and raw materials to support the expanding economy resulting to wider trade and current account deficits.
Funds also continued to flow out of the Philippines to seek higher yield amid the normalization path being undertaken by the US Federal Reserve as well as the geopolitical tensions in different parts of the globe.
The BSP books gains or losses from fluctuations in foreign exchange rates on matured, sold, paid and exchanged or settled foreign exchange assets and liabilities.
Its participation in the foreign exchange market is limited to temper sharp fluctuations in the exchange rate.
On such occasions of excessive movements, the BSP enters the market mainly to maintain order and stability. When warranted, it also stands ready to provide some liquidity and ensure that legitimate demands for foreign currency are satisfied.
The BSP booked an all-time high net income of P23.51 billion last year, up 34.3 percent from the previous year. It gained P15.48 billion from foreign exchange fluctuations.