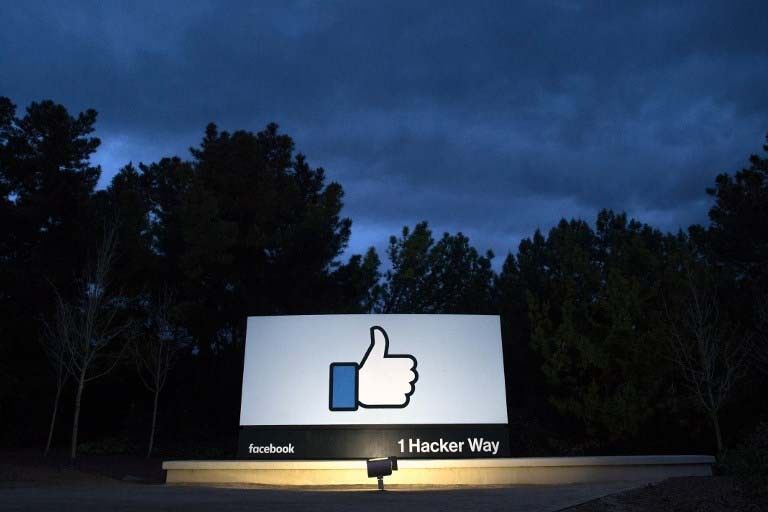 In this file photo taken on March 21, 2018 A lit sign is seen at the entrance to Facebook's corporate headquarters location in Menlo Park, California. Facebook said Friday, October 12, 2018, that hackers accessed personal data of 29 million users in a breach at the world's leading social network disclosed late last month.
AFP/Josh Edelson
Privacy commission orders Facebook to notify 700k Pinoy users affected by massive breach
(Philstar.com) - October 18, 2018 - 4:07pm
MANILA, Philippines — Facebook accounts of more than 700,000 Filipinos might have been compromised during a recent cyber attack on the world's largest social network.
Facebook last month started an investigation into a security breach involving the theft of "access tokens" that enabled hackers to fully take over accounts. As a precautionary step, access tokens of breached accounts were reset, forcing some users to log back in to Facebook.
Up to 50 million accounts were affected by the data hack that make them more likely targets of "spam" operations and phishing attacks — the latest privacy embarrassment for Facebook.
In an order dated October 17, the National Privacy Commission told Facebook to notify a total of 755,973 Philippine-based users about the attack and to provide free identity theft and phishing insurance for them.
The NPC likewise directed Facebook to submit a more comprehensive data breach notification report.
Citing a report from Kaspersky Lab, the NPC said approximately 9 out of 10 Filipinos are susceptible to phishing attacks.
In the Philippines, which is considered as the world's social media capital, there is low level of awareness for spam, phishing and identity theft unlike other developed nations, the privacy commission added.
"The Commission therefore deems it necessary that Facebook contemplate this cultural gap when notifying the affected data subjects," the NPC's order read in part.
"Facebook should modify its approach and provide a more conducive method that enables affected Filipino data subjects to better grasp the risks they face," it added.
Facebook earlier received public backlash after it announced that personal information of millions of users were hijacked by London-based elections consultancy Cambridge Analytica, which worked for US President Donald Trump's campaign team in 2016. — Ian Nicolas Cigaral