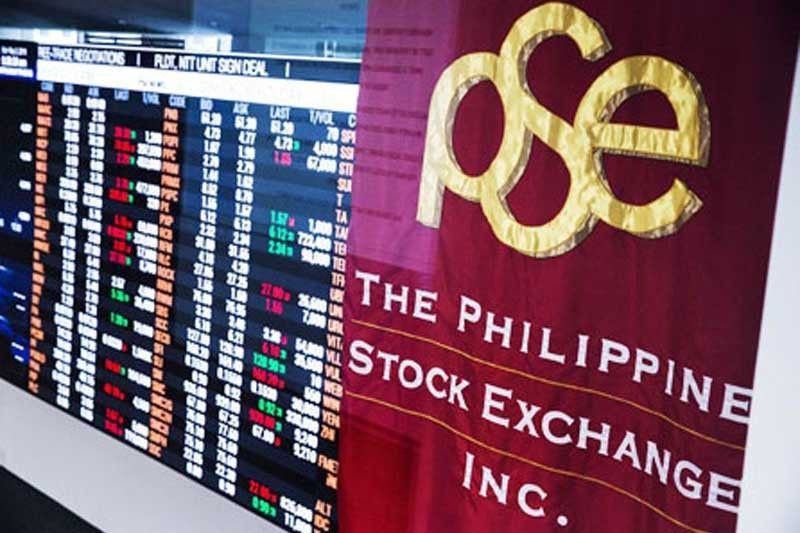 But if bargain hunting does not prevail, the index may slide further toward the 6,500 level, analysts said.
Bargain hunting to prevail this week
MANILA, Philippines — Bearish sentiment triggered a massive sell-off last week, but traders said it's not the end of the world as bargain hunting may occur this weak.
But if bargain hunting does not prevail, the index may slide further toward the 6,500 level, analysts said.
"The week's close at 7,063.20 signals the bears are in control. Expect some bargain hunting and market could range between the 7,000 and 7,500 level. However, a break below the 7,000 level could signal further test toward the 6,500 to 6,800 level," said Jonathan Ravelas, chief market strategist at BDO.
2TradeAsia.com, the online stock market research portal, said a bear market means that fund managers have more money now after dumping their stocks which means they may soon be buying cheap stocks again.
"When bears show signs of aggression, the usual advise is for one to assess the situation, not to panic, and try to retreat slowly. In 'bear market investing' it is important to make key decisions on fundamentals and see what catalysts would bring the funds flow in. The market's latest retreat indicates fund managers are now awash with cash, and it'll be all a matter of timing to bargain-hunt again. In essence, it's about controlling fear, by balancing the risk-reward strategy," it said.
The central bank's move to raise its benchmark rate to 3.5 percent from 3.25 percent was not enough to keep funds at home given the US Federal Reserve's more hawkish stance – it plans two to three rate increases this year.
Last week, the benchmark Philippine Stock Exchange index lost 466 points to settle at 7,063, down six percent week-on-week. This was led by services, which declined eight percent and holdings, which lost seven percent.
Net foreign selling averaged P1.3 billion as losers pounced gainers, 137 to 64.
2TradeAsia.com said "there is no way to contradict a sell down and one must be prepared to see prices go lower in a market where supply pressure exists.
"However, seasoned players win when they do gradual buying, while others go on short strategies by opting for modest gains as they trade a range," it said.