Sweden Day 2018: A fusion of creativity and sustainable technology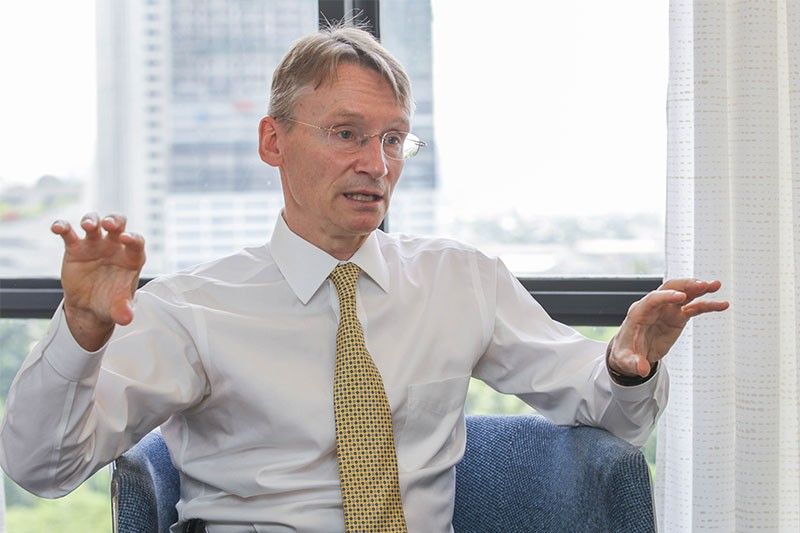 MANILA, Philippines — Two years ago, the Embassy of Sweden in Manila reopened to open new avenues of collaboration and further promote good relations between the Philippines and Sweden.
The embassy's years of absence did not break the friendship between the two countries nor diminish the Swedish presence in the Philippines. Thus, the revival only heightens both sides' deeper commitment to trade relations and people-to-people exchange and engagement.
The significant task of spearheading the new embassy was fittingly bestowed upon Swedish Ambassador Harald Fries, whose strong affinity to the Philippines dates back to 30 years ago, when he first met his would-be Filipina wife.
"The government knew that officials had to be here to promote and assist Swedish companies in finding business partnerships. Over the years, numerous companies have established and expanded here. For instance, H&M came in a few years ago and they have grown significantly. You also have the Swedish defense and civil security company SAAB, and IKEA is coming in, which everybody is excited about," Fries said, noting the positive developments in the Philippines.
Aside from improving business partnerships, the Swedish Embassy has sincerely demonstrated its passion in various advocacies. In less than two years, the embassy has organized and participated in numerous events that manifest Sweden's focus on gender equality, sustainability, corporate social responsibility and environmental awareness.
Just last May 26, Fries and the embassy supported Google Business Group's #WOMENWILL — an initiative that raises awareness about gender inequality through connecting aspiring women entrepreneurs to women industry leaders and successful business owners. The event included talks about the importance of women engaging in business and continuously building communities.
The embassy has also been very vocal in expressing support for important social causes and advocacies. Earlier in May, it took a stand for LGBTI people around the world during the International Day against homophobia, transphobia and biphobia, and backed the LGBTI people's fight for the full enjoyment of their human rights.
A Sweden Alumni Network in the Philippines was established recently to create a network of alumni with a shared interest in honing responsible leadership and sustainable practices. Collectively, the network challenges the traditional approaches of doing business and explores how businesses can become more people and planet focused in present market-driven economies.
In commemoration of National Women's Month in the Philippines, the Foreign Service Institute of the Department of Foreign Affairs invited Fries to speak at the Mabini Dialogue series about pioneering the Swedish Feminist Foreign Policy. The Swedish envoy shared Sweden's experiences and insights as the first country to pursue and promote gender equality and women's rights.
Exploring "Swedishness"
For its National Day celebrations this year, the Embassy coined the term "Swedishness" as its theme. Apart from commemorating the unification of Sweden in 1523 and the crowning of King Gustav Vasa, Swedishness celebrates this special day by underscoring unique features that reflect an updated and modern Sweden.
The event will be filled with good Swedish food and drinks partnered with modern Swedish music. Fries adds, "The idea is that when people leave the event, they will have an updated positive image of Sweden."
In preparation for the National Day celebrations, the embassy has partnered with Swedish companies that promote the country's core values.
Fries explains, "We are advanced in terms of sustainability and technology, and also in social responsibility. Sweden is a progressive country in terms of environmental consciousness, gender equality, human rights, free trade and international cooperation."
A number of companies who share the core values of Swedishness have partnered with the embassy for the celebration.
Among them are Scania, which is known for its sustainable transport solutions and services; Epiroc, a trusted name in the global mining and civil industry; Transcom, a leading BPO companythat uses Virtual Reality Training to its more than 10,000 employees; Volvo Cars, a steadfast partner in putting safety at the forefront of the automotive industry and a frontrunner in developing sustainable buses that is shaping the future of transportation in the Philippines.
Most of the Point-to-Point ("P2P") bus routes in Metro Manila are using Volvo Bus such as Alabang to Makati - providing a comfortable and efficient transportation alternative; and Atlas Copco, a supplier of industrial tools and equipment in the Philippines.
In addition, the embassy chose to partner with Banco de Oro (BDO), a firm advocate of climate-smart projects and sustainability.
Creativity and Innovation
Sweden is also home to world-renowned brands that Filipinos are familiar with: There is Skype, a telecommunications application software product that specializes in providing video chat and voice calls across multiple platforms via the internet; Spotify, a streaming service that specializes in music, podcasts, and videos; Candy Crush, a puzzle video game that took the Philippines by storm; and Minecraft, a sandbox video game with creative and building aspects that allow its players to build with a variety of different cubes in a 3D procedurally generated world.
Looking Ahead
Moving forward, the ambassador could only see an upward trend in trade, investments, and more people-to-people exchange between the Philippines and Sweden: "I see so many positive developments in the Philippines in terms of the economy and reforms that will make it easier to do business here, making the Philippines more attractive for the companies."
In true virtue of Swedishness, the Embassy wants to reach out to more Filipinos, particularly the younger generation, through events and speaking engagements, often in partnership with other civil society organizations and the private sector.
Fries acknowledges that any strong relation or partnership between countries roots from learning the best from each other.
"I can only tell you how it is in Sweden and hopefully you get inspired. Likewise, Sweden has a lot to learn from the Philippines. The idea is to bring out the best in each other," he said