Market to remain weak this week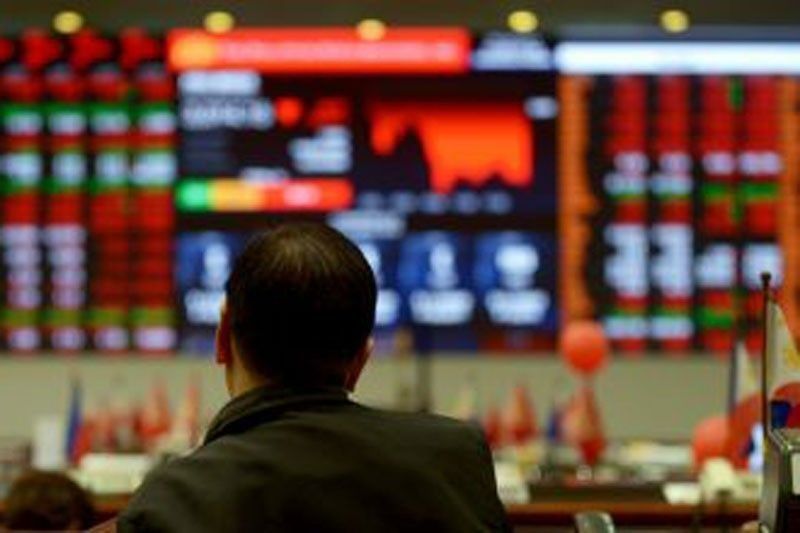 MANILA, Philippines — A tug-of-war between buyers and sellers is expected to continue in the stock market this week as investors brace for the results of key economic data, alongside first quarter corporate earnings results.
BDO chief market strategist Jonathan Ravelas said the market has a small potential to return to the 7,800 to 8,000 level following last week's strong finish.
"People will be waiting for the GDP numbers and corporate earnings results," Ravelas said.
The Philippine Stock Exchange index closed strongly last week at 7,721.02 after plunging to a one-year low of 7,557.91 last Wednesday.
Week-on-week, however, the benchmark index ended lower by 0.07 percent, with net foreign buying declining by 22.41 percent.
IB Gimenez Securities Inc. head of research Joylin Telagen expects thin trading this week, with possible downward consolidation due to the US Federal Reserve Open Market Committee (FOMC) meeting.
The FOMC will convene from May 1 to 2 and consensus is tilted toward tightening, according to 2TradeAsia.com.
"The spotlight could switch to the US government's fiscal deficit, especially with the latest corporate income tax cut and planned government spending this year," 2TradeAsia.com said.
The market will take a break on Tuesday, with the PSE declaring it as a non-trading in observance of Labor Day.
Nonetheless, Regina Capital Development Corp. business development head Luis Limlingan said investors would have their hands full for potential catalysts in the next five days.
"This week will be the start of more earnings reports. The pressure will be strong for firms to deliver well above expectations to sustain the rally we experienced during the last two days of last week. Of course outside the country, investors will watch out for the typical economic data in the US such as jobless claims and trade balance. Then of course there maybe further developments in the Korea peninsula that could sustain or break the run-up," Limlingan said.