Rice prices up anew in April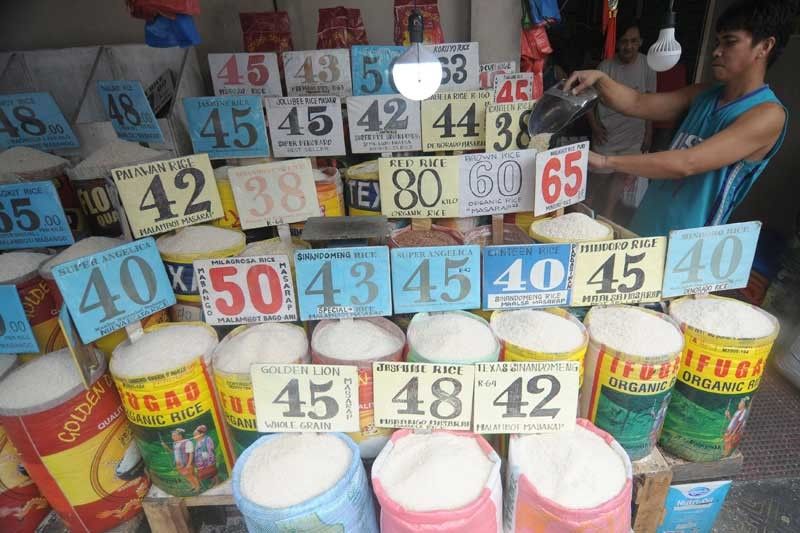 MANILA, Philippines — Farm gate price of paddy rice continued its upward trend, rising by nine percent at the start of April, the Philippine Statistics Authority (PSA) said.
In its regular update on palay, rice and corn prices, PSA said the average price of palay went up to P20.55 per kilogram from P18.78 per kg last year. Week-on-week, prices were less than one percent lower.
The average wholesale price of well-milled rice went up seven percent to P40.85 per kg year-on-year. Week-on-week, prices continued to increase by a minimal 0.27 percent.
On the other hand, the average retail price of well-milled rice increased by five percent to P43.70 per kg.
The wholesale price of regular-milled rice climbed by eight percent to P37.31 per kg. Its average retail price also increased eight percent to P39.91 per kg.
Rice prices have been increasing since the start of the year due to the lack of supply of the cheaper rice from state-run National Food Authority (NFA) which serves as stabilizer in the market to avoid jacking up of the prices of commercial rice.
As NFA waits for its stock replenishment via importation, rice millers from Isabela committed to deliver 14,000 bags of rice to be distributed in Metro Manila markets starting next week.
This is in line with the Tulong sa Bayan caravan to supply the market with alternative affordable commercial rice in the absence of the cheaper NFA rice.
The rice from Isabela will also be sold at P39 per kg, similar to the previous delivery of Nueva Ecija traders last week.
The rice will be delivered to various wholesalers and retailers in Tondo, Malabon, Caloocan, Marikina, Batasan Hills and Parkway Village in Quezon City, Parañaque, and in Tanza, Cavite.
The Tulong sa Bayan caravan is a joint project of the NFA, Office of the President, the Confederation of Grains Retailers Association of the Philippines Inc., and the Philippine Confederation of Grains Associations.
PSA earlier said the country's rice inventory remained low this year, declining by 22 percent to 1.7 million metric tons (MT) last month.
Total rice inventory as of the end of March was lower than the 2.2 million MT recorded last year.
Meanwhile, farm gate prices of white corn grain grew 34 percent to P17.48 per kg. Week-on-week, prices were down one percent.
Prices of yellow corn grain likewise picked up by 26 percent to P14.39 per kg and increased by one percent on a weekly basis.
The average wholesale price of yellow corn grain increased 12 percent to P20.07 per kg.
Retail price of yellow corn grain went up six percent while wholesale and retail prices of white corn grain expanded by 34 percent and two percent to P20.70 per kg and P30.02 per kg, respectively.