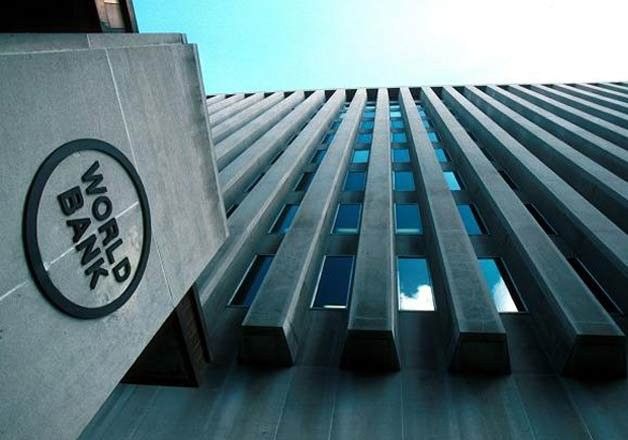 "The Philippines will see steady growth," said Sudhir Shetty, World Bank chief economist for East Asia and the Pacific in a video conference yesterday.
File
World Bank sees steady 6.7% growth for Philippines
(The Philippine Star) - April 13, 2018 - 12:00am
MANILA, Philippines — The Philippines is expected to remain among the fastest-growing economies in East Asia and the Pacific with steady growth of 6.7 percent in 2018 and 2019, the World Bank said yesterday.
In its latest East Asia and Pacific Economic Update, the international financial institution said the Philippines is seen tracking growth prospects in the region, characterized by robust domestic demand and strong business confidence.
"The Philippines will see steady growth," said Sudhir Shetty, World Bank chief economist for East Asia and the Pacific in a video conference yesterday.
Shetty cautioned, however, that as with other countries in the region, external risks remain such as the faster-than-expected rise in interest rates in advanced economies and possible escalation of trade tension between China and the US.
These short-term challenges, he said, would require tighter monetary policy and larger fiscal buffers.
"The time is likely to be right for further tightening of monetary policy in most economies in developing East Asia and in the Philippines, I think I would reinforce this as we see inflation rising and that would bolster the case for tightening of monetary policy," he said.
The Philippine Statistics Authority (PSA) has revised downward the 2017 fourth quarter growth figure to 6.5 percent from 6.6. percent, but the full-year 2017 GDP growth rate was maintained at 6.7 percent.
Shetty said boosting growth in the long-term entails heightened public and private investments, improving productivity and strengthening human capital.
Growth in developing East Asia and the Pacific is seen to grow at a slower pace of 6.3 percent in 2018 and 6.1 percent in 2019 from 6.6 percent in 2017. While, slower, this is still seen to be robust and stable.
Growth is especially seen faster in the ASEAN region because of improved investment and consumption as well as agricultural output. Growth in China, the region's largest economy, meanwhile, is seen to slow down as its economy continues to rebalance from being investment-driven to a consumption-driven one.
"While the region's growth outlook is positive, there are challenges for policy makers in the short and medium term," said Shetty. "Addressing these challenges require measures to dampen the possible impact of a more rapid pace of monetary policy tightening in advanced economies as well as to enhance longer-term growth prospects in the face of policy uncertainty, particularly around global trade."
To address moderating growth prospects across the region in the medium term, Shetty said countries will need to harness long-term growth strategies such as improving public spending and infrastructure provision; deepening trade integration and improving trade facilitation; implementing reforms to enhance competitiveness; and building human capital.
With increasing trade protectionism, countries in the region can respond by deepening its own trade integration and facilitation, through mechanisms such as the ASEAN Economic Community, the Comprehensive and Progressive Agreement for Trans-Pacific Partnership, and even the China-led Belt and Road Initiative.