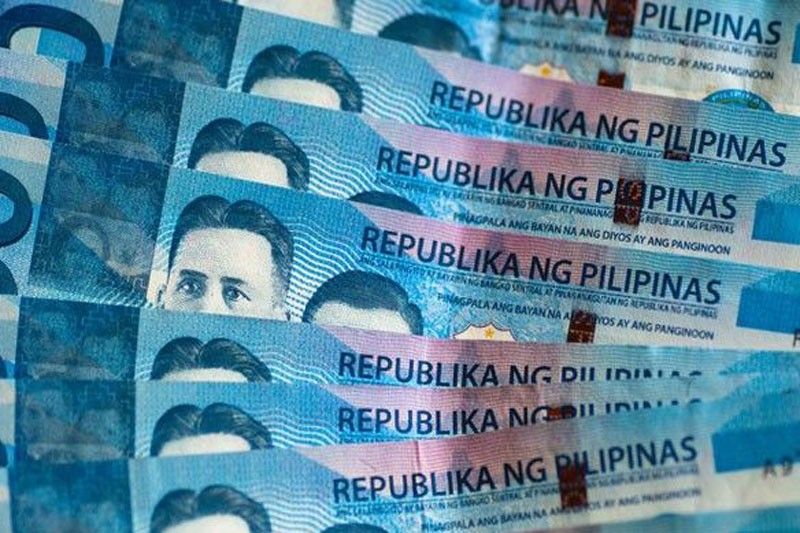 This despite the partial award made by the BTr during yesterday's auction after it capped the accepted rates for the debt papers. File
10-year T-bond yields higher despite partial award
MANILA, Philippines — Fresh 10-year Treasury bonds fetched higher rates yesterday ahead of the monetary policy meeting of the US Federal Reserve and the Bangko Sentral ng Pilipinas (BSP), the Bureau of the Treasury (BTr) said.
This despite the partial award made by the BTr during yesterday's auction after it capped the accepted rates for the debt papers.
The securities maturing in 2028 fetched a coupon rate of 6.25 percent, 133.5 basis points higher than the 4.915 percent recorded in the previous November 2017 auction.
This is also slightly higher than the secondary market rate for the same securities, which settled at 6.0869 percent before the auction closed.
As a result, only P7.99 billion out of the P22.806 billion total tenders were awarded. This is only a portion of the original volume offered for the T-bonds amounting to P20 billion.
National Deputy Treasurer Erwin Sta. Ana said the auction committee went for a partial award as the rates asked by government securities eligible dealers (GSEDs) were higher than the internal estimates of the bureau.
"We have internal metrics that would suggest that the 10-year should be awarded at 6.25 (percent)," Sta. Ana told reporters.
"For this exercise we just set the benchmark for the 10-year. So it's been a while that we have not had any benchmark for the 10-year so I think that's the motivation in the committee," he added.
The official cited two main concerns for the jump in the rates for 10-year T-bonds – the expectations of the market involving the US Federal Open Market Committee (FOMC) meeting and the policy meeting of the BSP's Monetary Board, both happening this week.
"So many factors – the FOMC factor, then the Monetary Board meeting this week. But we don't expect much or any increase based on what the BSP has pronounced," Sta. Ana said.
Meanwhile, Sta. Ana said the Philippine government's maiden issuance of panda bonds yesterday met "overwhelming" support from Chinese onshore and offshore investors.
"We've received feedback from Beijing that the order book is, let's say huge enough. The demand is actually overwhelming at this point but we don't know the total amount of the book until 4:30 p.m. this afternoon when we will be finally pricing the bonds," he said.
However, the BTr official said the government cannot go beyond the 1.46 billion renminbi volume approved by the BSP and the People's Bank of China.
He said investors may have considered the Philippines' credit rating and growth prospects, leading to the early oversubscription of the bonds.
The bond issuance will be settled will be on March 23.
Proceeds of the bond sale will be deposited with the BSP as part of its international reserves and converted to Philippine peso. Once converted, the proceeds will help fund the government's infrastructure projects and other financing requirements.