Cautious trading expected this week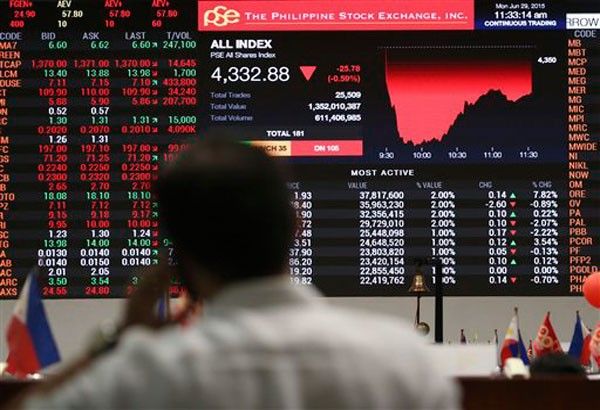 MANILA, Philippines — The stock market has yet to get comfortable over rising inflation, traders said.
As such, the benchmark Philippine Stock Exchange index (PSEi) may reflect cautious trading next week.
Jonathan Ravelas, chief market strategist at BDO, said the week's close at 8,458.57 suggests the market may range between 8,350 and 8,700 in the near term.
"However, should a break below the 8,350 level occur, expect a test of 8,000 to 8,100 levels," Ravelas said.
Immediate support and resistance is expected at 8,350 and 8,800 levels, respectively, he added.
The market barometer fell anew by 0.11 percent week-on-week for the second straight week to 8,458.57.
Ravelas said investors remained sidelined and cautious as they have yet to get comfortable with the higher interest rates and higher inflation.
Aside from these factors, market participants also took the Bangko Sentral's latest business confidence report negatively as businesses turned less optimistic in the first quarter of 2018 to 39.5 from 43.3 in the fourth quarter.
According to the survey, businesses expect inflation to accelerate, peso to depreciate and interest rates to rise.
Chris Mangun, head of research for Eagle Equities said the market was unchanged last week with investors still worried about the constant net foreign outflow.
"The market was unchanged this week, staying above support at 8,420 after coming down to the 8,330 level several times this week. Investors are still worried about the constant net-foreign outflow and what the effects of higher inflation are going to be on our market," he said.
Moving forward, he said the market may continue to trade lower as it is looking for strong support which it may find at the 8,100 to 8,150 level before it starts to recover.