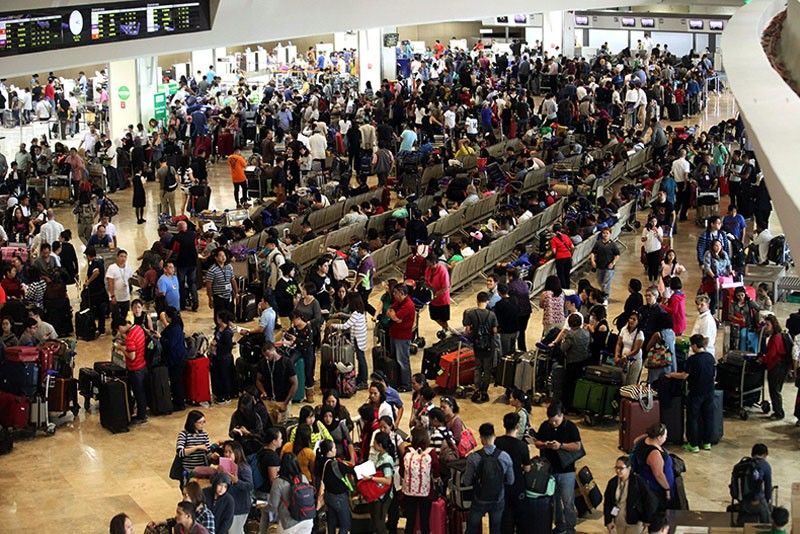 The NAIA consortium tapped Changi Airports International Pte. Ltd. to provide technical support in the areas of master planning, operations, optimization and commercial development. Rudy Santos, File
NAIA proposal of super consortium to undergo 2-month evaluation
MANILA, Philippines — The Department of Transportation (DOTr) may complete the evaluation of the P350 billion unsolicited proposal to upgrade the Ninoy Aquino International Airport (NAIA) submitted by a super consortium of seven conglomerates within two months.
Manuel Antonio Tamayo, undersecretary for the aviation sector at the DOTr, said the unsolicited proposal submitted by the super consortium composed of Aboitiz Infra Capital Inc., AC Infrastructure Holdings Corp., Alliance Global Group Inc., AEDC, Filinvest Development Corp., JG Summit Holdings Inc. and Metro Pacific Investments Corp. would initially be evaluated by the Manila International Airport Authority (MIAA).
"That is the procedure. MIAA will go through it, make recommendation to us. We'll study it as well, meet with proponents and submit it to NEDA (National Economic and Development Authority)," he said.
Tamayo said the evaluation process would take "possibly about two months."
The NAIA consortium tapped Changi Airports International Pte. Ltd. to provide technical support in the areas of master planning, operations, optimization and commercial development.
Under Phase 1 of the proposal, the consortium would undertake improvements and expand the terminals in the current NAIA land area at a cost of P100 billion within 48 months.
After Phase 1 is completed, NAIA is expected to increase its capacity to 65 million passengers per year.
Last year, the NAIA which has an annual capacity of 30 million passengers, handled 42 million passengers.
Under Phase 2, the consortium will work on the development of an additional runway, taxiways, passenger terminals and associated support infrastructure.
The proposal includes a people mover to link NAIA's terminals and connect the airport to existing mass transport in Metro Manila, as well as the option to build a third runway.
Construction of the additional runway would allow NAIA to meet higher passenger traffic and handle up to 100 million passengers per year.
Once all upgrades are undertaken and completed, the NAIA is envisioned to be at the same level as major regional airports such as Changi in Singapore and Suvarnabhumi in Bangkok in Thailand, and be positioned as a transit hub for Southeast Asia.
Amid congestion at the NAIA, the government is pushing for the development of Clark International Airport to position it as an alternative to the country's main international gateway.