Explainer: How Duterte's new tax law or TRAIN can affect you
December 20, 2017 | 9:48am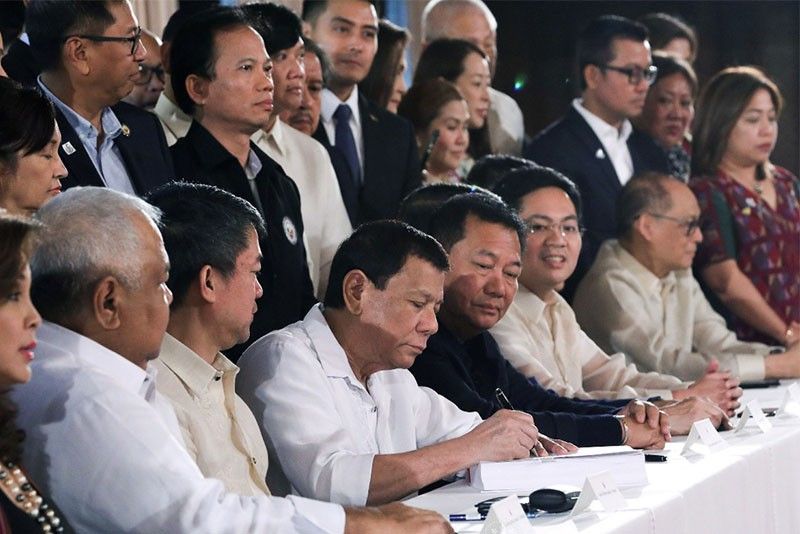 MANILA, Philippines (Update 3, First published on Dec. 20) — President Rodrigo Duterte on Tuesday, December 19, signed into law the first package of the much-awaited tax reform program—the central piece of the government's plan to raise the bulk of needed funds for the Duterte administration's ambitious infrastructure drive.
Known as the Tax Reform for Acceleration and Inclusion law, the tax program overhauls the country's 20-year-old tax regime in a bid to make the tax system fairer and simpler. The fresh law takes effect 15 days after it is published in the Official Gazette or publications of general circulation.
Under the TRAIN, personal income tax rates will be adjusted to shift the burden off lower-income segments toward the "ultra-rich."
Meanwhile, projected revenues to be foregone from lower personal income tax will be offset by higher excise levies on petroleum and automobiles, among others.
Under its P8.44-trillion 2017-2022 "Build, Build, Build" program, the government aims to jack up its spending on infrastructure alone to P1.899 trillion, equivalent to 7.45 percent of gross domestic product, by the time Duterte ends his term in 2022.
However, the estimated tax take from the new tax law is less than the Department of Finance had hoped to raise, with TRAIN expected to generate $1.8 billion in revenues in its first year.
Despite the maverick leader's huge popularity and Congress being dominated by his allies, Duterte's TRAIN had also encountered some resistance, with some lawmakers criticizing certain "anti-poor" provisions of the bill.
Amid mixed reactions over the revamp of the country's tax system, what does the new law mean to ordinary Filipinos now that TRAIN has been given a green light to leave the station?
Here are the items covered by the new tax law:
Income | Estate | Donations | Coal | Mining | Tobacco | Beverage | Cars | Cosmetic | VAT