Robust growth in trade expected in 2018
December 17, 2017 | 4:00pm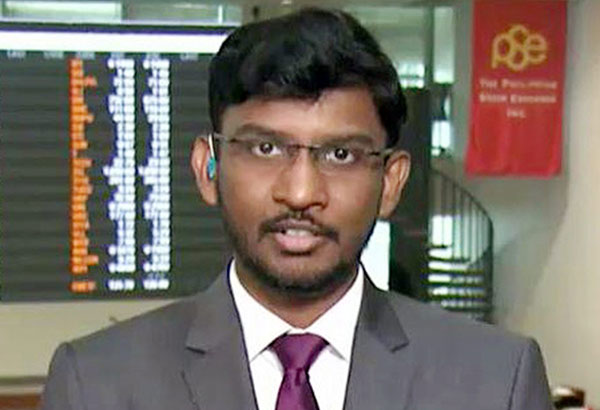 MANILA, Philippines — Standard Chartered Bank said the Philippines would see a double-digit growth in both exports and imports but would continue to book a trade deficit next year.
Chidu Narayanan, StanChart economist for Asia, said the country's trade balance would likely remain in deficit throughout 2018 amid the modest export growth in the last quarter of 2017.
"We forecast export growth of 12 percent for the year and import growth of 10 percent," he said.
He said export growth is likely to ease next year on lower demand from China.
On the other hand, he pointed out growth in capital goods imports would pick up to 10 percent next year after slowing down to 2.5 percent in the first nine months.
This should be partly offset by a slowdown in mineral fuel import growth to 12 percent from 31 percent, he said.
The Philippines recorded its widest trade deficit in October, driven by lower-than-expected exports and sharp increase in imports. Exports increased 6.6 percent while imports went up 13 percent.
According to Narayanan, the sharp increase in imports was not due to faster capital goods imports but was driven by faster imports of raw materials, particularly semi-processed raw materials.
Raw materials that make up 40 percent of overall imports jumped 22 percent in October while manufactured goods raw materials that make up about a third of all raw materials surged 33 percent.
In particular, imports of iron and steel surged 57 percent while those of other metal products grew 34 percent.
Imports of capital goods inched up 2.6 percent while those of mineral fuels increased 16 percent.
On the other hand, exports of electronic products that make up more than half of all exports, rose 14 percent.
Narayanan said contracting exports of apparel and other manufactures held back overall exports growth.
He said the dip in the country's trade deficit is not as worrying as headline data suggests as details reveal a more benign picture.
"Sharp import growth was driven by increased imports of iron and steel, to aid in construction. Indeed, this is a good sign, certainly better than imports being driven by mineral fuels, as has been the case so far this year," the economist said.