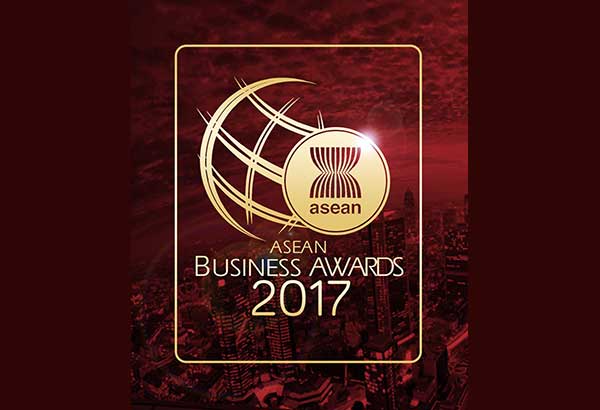 The 10th Asean Business Awards
Tagged as the biggest ASEAN Business Awards yet, the ASEAN Business Advisory Council unveiled its newest pool of 10th ABA winners with 68 award recipients composed of Asian business leaders, the most inspiring women, youth, and innovative entrepreneurs at the Grand Ballroom of Solaire Resort and Casino in Manila.
More than 900 guests attended the ABA Gala Night and 400 delegates mainly from the ASEAN region, ASEAN economic ministers led by Trade Secretary Ramon Lopez, government officials, members of the diplomatic corps, entrepreneurs and most especially President Duterte, the ASEAN Business Awards was definitely a success!
Since 2007, the awards has hailed more than a hundred of entrepreneurs and their enterprises that have grown in value in their home countries and across the region. With the support of Philippine Council members George Barcelon and Tessie Coson-Sy, our chairmanship of the ASEAN@50 has also introduced a new addition to the set of categories, namely the Most Promising, Inclusive Business, and Legacy Awards.
From more than 200 applications that came from the 10 ASEAN countries, a total of 47 awardees and 68 finalists received a specially-crafted trophy from President Duterte. They were welcomed with the commemorative artwork signing of a mural reminiscent of Fernando Amorsolo's style featuring ASEAN50 and the ASEAN Business Advisory Council.
Here are the winners:
Dennis Uy, founder, chairman and CEO of Udenna Corp. (Philippines), won the Young Entrepreneur of the Year award. The Woman Entrepreneur of the Year award was given to Sirina Sisombat-Hervy of Sinouk Coffee (Laos). Generika Drugstore (Philippines) led by Teodoro Ferrer was recognized as the winner of the Inclusive Business category.
Small and medium enterprises awardees are: Kunna Groceries Co., Ltd. (Thailand), a manufacturer of a wide variety of healthy snacks, was the SME Growth category winner; Singaporean company ZICO Holdings Inc., a provider of multidisciplinary professional services won the award for the SME Employment category; FAME Pharmaceutical Industry Co. (Myanmar) bagged the SME Innovation award. Lamoiyan Corp. (Philippines) won the SME Corporate Social Responsibility Award.
Eight companies were awarded for the Priority Integration Sector (PIS) categories. Among them are Asian Marine Transport Corp. (Philippines), led by Paul Rodriguez who won the PIS Logistics award for being one of the pioneer companies that supported the Davao-Bitung trade connection. Nature' Legacy Eximport (Philippines), led by Pedro Delantar, won the PIS Wood-based award for their impressive and export-quality furniture and woodcrafts. Kossan Rubber Industries Bhd (Malaysia) of Dato' Lim Kuang Sia won the award for PIS Rubber category for exporting rubber products to over 160 countries. Olivia Limpe-Aw, who leads Destileria Limtuaco & Co. Inc. (Philippines), is now a proud ASEAN awardee for bagging the PIS Agri-Food award. It is known for being the oldest distillery in the Philippines manufacturing premium wines and spirits. Indonesia's largest pharmaceutical company PT Kalbe Farma Tbk won the PIS Healthcare award. One of the leading and award-winning low-cost airlines AirAsia (Malaysia), led by its group chairman Tony Fernandes, won the PIS Tourism award.
Another outstanding entrepreneur from the Philippines, Bernie Liu and his company Golden ABC Inc. won the PIS Retail award. DeClout Limited (Singapore) led by Kok Khun Wong won the award for PIS E-ASEAN, an award conferred to a company providing information and communications technology solutions and services in the region by identifying new technology trends and funding digital start-ups.
Nine Legacy Awardees were given distinctions for their commitment to growth, genuine development, and excellence in their national economies which significantly contributes to the ASEAN Community. They are:
Haji Musa bin Hj Adnin is the managing director of Adinin Group of Companies, a major player in manufacturing, trading, IT services and trading, interior design, advertising, among others based in Brunei Darussalam.
Dr. Sudhamek AWS is the chairman of Garuda Food Group, Indonesia's leading food and beverage company formally established in 1990 as PT Tudung Putra Jaya.
Rattana Prathoumvan is the current managing director and CEO of EDL Generation Public Company, an electricity generating business which provides operation and maintenance services to power generation assets in Lao PDR.
Goh Peng Ooi founded Silverlake Group in 1989, and since then has been established as a leading provider of state-of-the-art universal banking solutions.
Aung Ko Win founded the Kanbawza (KBZ) Group of Companies in 1994, one of the largest privately owned diversified group of companies in Myanmar.
John Gokongwei Jr. is the chairman emeritus of JG Summit Holdings, one of the largest and most diversified Filipino conglomerates established in 1957, focusing on a wide-range of ventures from agribusiness, the manufacture of feeds and prime food commodities, financial services, textile and property, power, telecommunications, among others.
Wee Cho Yaw is the chairman emeritus and adviser of United Overseas Bank, founded in Singapore in 1935. The UOB Group is one of the leading financial institutions with a network of more than 500 offices in 19 countries and territories.
Sakchai Unchittikul is behind Srichiengmai Industry, the first manufacturer of Tomato Products in Thailand.
Le Thu Tuy, with her immense vision, has led BRG Group, a multi-sector, diversified business group that includes real estates, finance, golf courses, hospitality, and commerce of which each company is one of the leaders in its sector.
Five companies in the CMLV+ earned the Most Promising Award for exhibiting a great potential in becoming business leaders in their developing nation. They are Wing Ltd. Specialised Bank of Cambodia, Phouvong Jewelry of Laos, Myanmar Combiz Co. of Myanmar, Nghia Nippers Corp. of Vietnam, and Printmarts Advertising of Brunei.
Imperial Homes, led by Emma Imperial, was specially recognized for providing low-cost and earth-friendly housing in the Philippines. Three major enterprises have also been duly recognized as the Friends of ASEAN for breaking barriers and making remarkable social and economic impact in the ASEAN. These are the Australia New Zealand Banking Group Ltd – Philippine Branch (Australia), Prudential Corp. Asia (Hong Kong), and Robert Bosch (SEA) PTE LTD (Germany).
The esteemed foreign ministers from the 10 ASEAN members-states were also given recognition for their remarkable work in strengthening foreign relations and integration in the region.
ASEAN BAC Philippines' founding members, Jose Concepcion Jr., Rose Teodoro, Miguel Varela and Donald Dee were also recognized.
With a strong collaboration among the ASEAN member-states and the neighboring countries, the ABA Gala Night brought together groundbreaking ASEAN entrepreneurs whose success stories have become a true inspiration in sowing prosperity for all.