MPIC unit allots P700 M for Cavitex expansion
September 4, 2017 | 4:00pm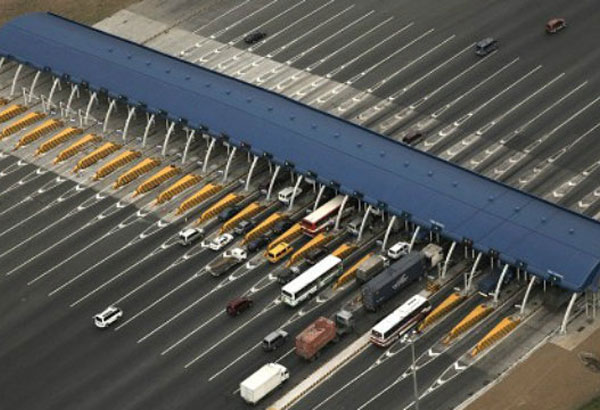 MANILA, Philippines — Metro Pacific Investments Corp. (MPIC) unit Cavitex Infrastructure Corp. (CIC) is looking to spend P700 million to expand the Manila-Cavite Toll Expressway (Cavitex).
CIC president Luigi Bautista said in a briefing yesterday the company is investing about P700 million for enhancements at the Cavitex.
"We submitted the project information memorandum. This is like an investment proposal to TRB (Toll Regulatory Board) [in the] first quarter of this year. We haven't received approval yet," he said.
He said the expansion would involve adding one lane in each direction of the Cavitex.
"When we build that, imagine the convenience it will create. It will address 12 percent of existing volume," he said.
An average of 140,000 vehicles use the Cavitex daily.
Apart from adding lanes, Bautista said CIC is also building a flyover along the expressway so that those coming from the south going to Pacific Drive would no longer have to stop at the traffic light.
The company is likewise improving the road surface of Pacific Drive or from R-1 to Macapagal.
Bautista said the expansion work could be completed within eight months once the firm secures approval from the government.
CIC wants to expand the Cavitex given fast growth in traffic volume.
Aside from the expansion at the Cavitex, it is also implementing other measures in the short-term to address the congestion in nearby entry points and exits of the tollway.
Among the short-term measures is the segregation of lanes with electronic toll collection lanes clustered to the right-most part of the toll plaza and the cash lanes on the left wing to help motorists plan their ingress to the toll road and eliminate lane swerving.
CIC is also undertaking a campaign to encourage motorists to shift to electronic toll payments from cash to prevent long queues at the toll plaza.
Aside from the Cavitex, MPIC operates other tollways such as the North Luzon Expressway (NLEX) and the Subic-Clark-Tarlac Expressway.
It is working on other tollway projects such as NLEX-South Luzon Expressway Connector Road, NLEX-Harbor Link Segment 10, Cavite-Laguna Expressway, C-5 South Link and Cebu-Cordova Link Expressway.