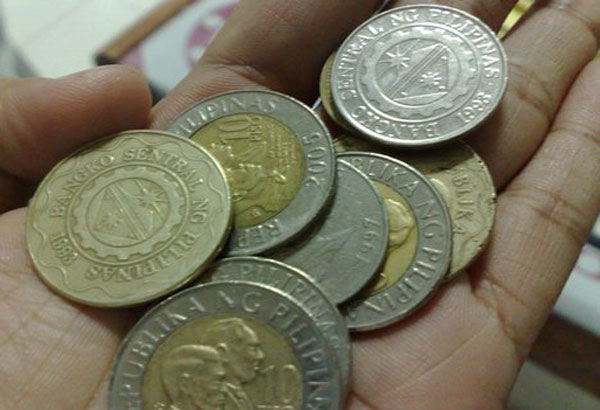 The local currency closed at 51.08 to $1, shedding 10 centavos from Friday's close of 50.98 to $1. This was the lowest level since the peso closed at 51.21 to $1 on Aug. 28, 2006. File
Peso pierces 51:$1, ends at 11-year low
MANILA, Philippines - The peso weakened anew against the dollar yesterday to close at its lowest in 11 years amid the threat of war between the US and North Korea.
The local currency closed at 51.08 to $1, shedding 10 centavos from Friday's close of 50.98 to $1. This was the lowest level since the peso closed at 51.21 to $1 on Aug. 28, 2006.
It opened at 50.95 to $1, slightly higher compared to the 50.90 recorded last week. Total volume reached $291.5 million, lower than the $690.1 million posted last Friday.
BSP Governor Nestor Espenilla Jr. assured the market the peso is not expected to free fall due to the threat of war between the US and North Korea as the country's economic fundamentals remain strong and solid.
He said the BSP is also ready to cushion any excessive volatility in the foreign exchange market.
"The peso is capable of correcting itself as the market calms down and digests the relevant information. Moreover, BSP will always be there strategically if volatility is considered excessive. We have a huge pile of foreign exchange reserves to play an effective stabilizing role," Espenilla said.
Meanwhile, ANZ Bank said in a study the peso may continue to be the weakest currency in the region, as it bears the burden of the intensifying imbalances in the economy, as characterized by rising credit intensity, persistently high exposure to the real estate sector, and the deterioration in the external position.
"The deterioration in the current account since 2015 has already led to a weakening Philippine peso. With the current account now slipping into deficit, pressure on the PHP will remain," the bank said.