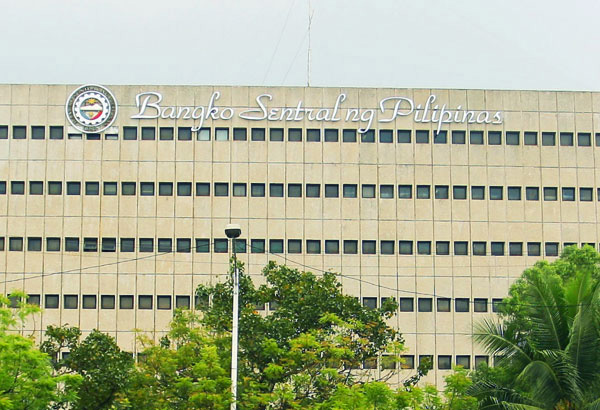 From January to June, the country's balance of payments remained on the negative at US$706 million in deficit. Philstar.com/File photo
As peso slumps, BOP widens to 7-month high in June
MANILA, Philippines — The Philippines posted its widest deficit in balance of payments (BOP) in June, explaining why the peso sank to record-levels last month, the Bangko Sentral ng Pilipinas (BSP) reported on Wednesday.
BOP swung to a deficit of US$569 million in June, nearly 10 times more than the previous month and was a reversal of US$418 million in surplus same period a year ago.
It marked also the widest deficit since November last year's US$1.671 billion.
BOP is a the sum of all inflows and outflows in an economy. It covers both products, services and capital transactions between the Philippines and the rest of the world.
A deficit indicates more outflows than inflows were recorded, indicating that the country has lost resources important in settling our external obligations such as imports and debt payments.
From January to June, the country's BOP remained on the negative at US$706 million in deficit, also reversing a surplus of US$634 million a year ago.
The year-to-date level is already wider than the US$500 million deficit forecast for the year. BSP revised the outlook last month from a US$1-billion surplus.
The BOP's performance is indicative of the peso's, which has dropped to 11-year-low last month. Higher inflows push demand for the peso, making it stronger and vice-versa.
A weak peso may contribute to more expensive imports, translating to higher price of goods and services.
The local currency slumped to 50.47 against the dollar last June 30 and had since weaken further to 50.7 when trading closed on Tuesday.
Since the Duterte administration took power on June 30 last year, the peso has weakened by 7.2 percent from 47.06 until end of June, owing primarily to large imports and outflows in the financial markets.
Analysts said there is nothing to worry since large capital imports are already expected with the Duterte government's large-scale infrastructure program.
Long-term sources of foreign exchange such as remittances from overseas Filipinos also remained strong.