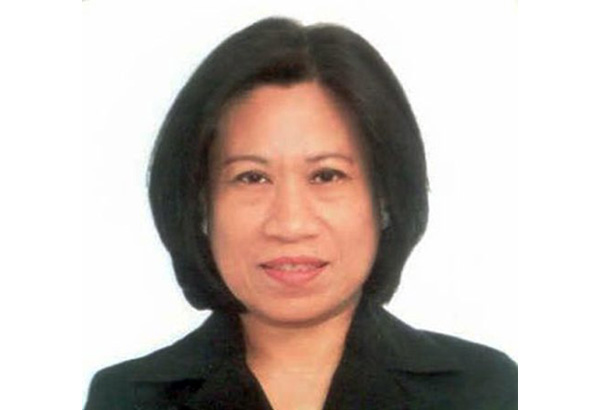 Securities and Exchange Commission chairperson Teresita Herbosa said the Philippines may still risk being included again on the grey list of the Financial Action Task Force (FATF), a Paris-based anti-money laundering group. File
P5-M threshold for casinos too high, says AMLC exec
MANILA, Philippines - A member of the country's Anti-Money Laundering Council (AMLC) said the P5- million threshold for casinos is too high and should be lowered to cover more suspicious transactions.
Securities and Exchange Commission chairperson Teresita Herbosa said the Philippines may still risk being included again on the grey list of the Financial Action Task Force (FATF), a Paris-based anti-money laundering group.
Countries in FATF's grey list are those with inadequate anti-money laundering laws.
"That is actually too high for me. It should be lowered if we really want stricter monitoring but I understand because I do not gamble. Maybe for them it's a small amount. For me, it's already a big amount," Herbosa said.
Herbosa, who will soon be attending a regular meeting of the FATF, said the anti-money laundering watchdog noted the exclusion of casinos in the coverage of the country's anti-money laundering law as the reason for the possible inclusion of the Philippines in the grey list once again.
Congress has already passed a bill that includes casinos in the coverage of the anti-money laundering law. The Senate and the House of Representatives are set to convene a bicameral committee to finalize the measure.
According to the law, for casinos, covered transaction that would merit the filing of a suspicious transaction report with the AMLC is a single financial transaction involving an excess of P5 million or its equivalent in other currency.
President Duterte has yet to sign the law but casino players for their part are amenable to the P5 million threshold. P5 million threshold for suspicious transactions is manageable.
"We are okay with that. That is manageable," he said during the Solaire Resort & Casino chairman Enrique Razon, for one said, the company's recent annual stockholders meeting.
The exclusion of casinos in the coverage of the country's anti-money laundering law was put on the spotlight last year when some $81 million in stolen funds from the Bank of Bangladesh went to the Philippines via Rizal Commercial Banking Corp. and eventually found its way into the country's casinos.
The $81 million stolen from the Bangladesh Bank allegedly entered the Philippines via the Jupiter, Makati branch of RCBC through alleged accounts of several individuals including businessman William Go.
It later found its way to two casinos -- $29 million went to Solaire, $21.2 million to junket operator Eastern Hawaii Leisure Co. Ltd., and $30.6 million to a person called Weikang Xu.