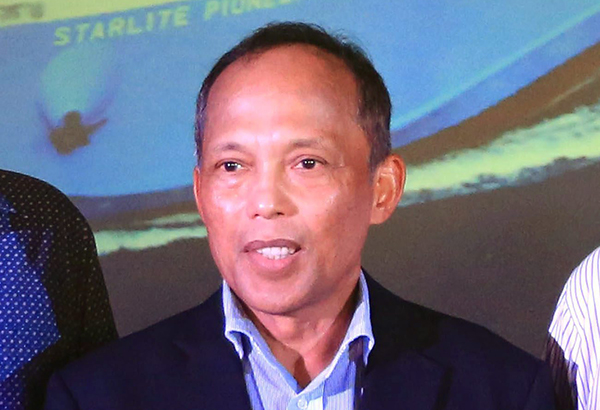 Energy Secretary Alfonso Cusi.
DOE defends e-trike program cancellation
MANILA, Philippines - Energy Secretary Alfonso Cusi has defended the agency's decision on cancelling the electric tricycle (e-trike) program, which saves government from incurring more expenses and from disrupting the electric vehicle (EV) industry's growth from non-economical projects.
The energy chief said the first 3,000 e-trikes will be honored but the rest of the 100,000 EV program would be called off to avoid accumulating more expenses on the part of the government.
He said there are no takers for the 3,000 e-trike units because the initial cost and maintenance was too steep for operators and charging stations in the targeted areas for deployment were still lacking.
"The DOE is supportive of the e-trike project. We're just making sure it is economically viable for the operator. We just don't like to be ordering something which will not be purchased (by operators)," he said.
Last week, the Electric Vehicle Association of the Philippines (EVAP) urged the government to reconsider the cancellation of the DOE's e-trike program and put up a financing program with other agencies to support the EV industry.
Should the government not proceed with the cancellation of the project, the EV industry stands to suffer more since it is not economically viable, Cusi said.
"The EV industry's growth will be disrupted. If the government will support a project that is not viable, then that will really be a problem for them," he said.
As it stands now, the 3,000 e-trikes are still in the warehouse of Japanese electric vehicle maker Bemac Electric Transportation Philippines Inc. because there are no takers.
In February, Bemac bagged a $30-million deal to produce 3,000 e-trike units under the joint project of the DOE and ADB. This means the cost per e-trike unit amounts to $10,000, equivalent to P474,800 each based on current foreign exchange rates.
These units were supposed to be rolled out in Metro Manila, Region 4-A and Region 4-B, as earlier stated during the bidding.