ICC prosecutor vows war crimes accountability ahead of London meeting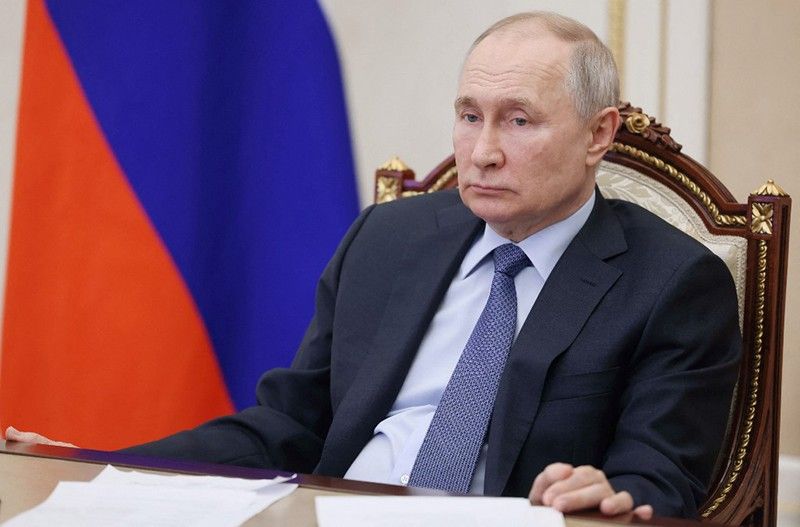 LONDON, United Kingdom — International Criminal Court prosecutor Karim Khan said Monday that the ICC "won't hesitate to act" over possible war crimes in Ukraine, as ministers from more than 40 countries met in London.
The gathering, to discuss boosting support for its probes into the conflict, follows the court's issuance on Friday of an arrest warrant for Russian President Vladimir Putin and his Commissioner for Children's Rights, Maria Lvova-Belova.
They are accused of the war crime of "illegal deportation" of Ukrainian children following Russia's invasion of Ukraine in February 2022.
In comments before the London conference, Khan said that other ICC investigations into alleged atrocities remained ongoing but required funding and technical support.
"We have a standard that we must meet in terms of the criminal prosecutions," he told BBC radio. "We can't do everything at once. We don't have unlimited resources."
However, "If reliable evidence has been brought together and gathered, and if there's no exonerating evidence that mitigates or reduces the criminal responsibility, we won't hesitate to act," he said.
The meeting in the UK capital, hosted by justice minister Dominic Raab and his Dutch counterpart Dilan Yesilgoz-Zegerius, follows repeated ICC calls for more support for its Ukraine probes.
Alongside Khan, Ukraine's justice minister Denys Maliuska and its prosecutor general, Andriy Kostin, will address attendees.
London has already announced additional funding of nearly £400,000 ($488,000) to help pay for psychological support for witnesses and victims of crimes or to hire additional British experts to reinforce the ICC.
Other countries are expected to pledge practical and financial support for the court at the conference, according to the UK's justice ministry.
'Responsibility'
The event will also include sessions on evidence gathering and co-ordination to progress investigations, it said.
"We are gathering in London today united by one cause, to hold war criminals to account for the atrocities committed in Ukraine during this unjust, unprovoked and unlawful invasion," Raab said.
Yesilgoz-Zegerius added that the international community "must take responsibility" for ensuring that the perpetrators of the crimes committed during the war in Ukraine are prosecuted.
"Together we must establish the truth, achieve justice and ensure security," she said.
In 2022, the Netherlands dispatched two forensic investigation teams under the banner of the ICC to collect evidence to be used in investigations into crimes committed in Ukraine since the start of Russia's invasion.
The ICC has more than 900 staff with a budget of 169 million euros for 2023, below the court's request of a 175 million euro budget for the year.
Its 123 member states share responsibility for ensuring the court's finances. It also receives voluntary contributions from international organisations, individuals and corporations.
In his interview, Khan noted that the ICC decision to issue warrants against Putin and Lvova-Belova followed their own admissions that Ukrainian children had been taken to Russia during the conflict.
"They're not denying that children have crossed international boundaries. They're not denying that they're given to Russian strangers for adoption," he said.
"So the quite important elements of the offence are accepted by the individuals concerned."
He added that countries cannot "treat children as the spoils of war... children deserve better".