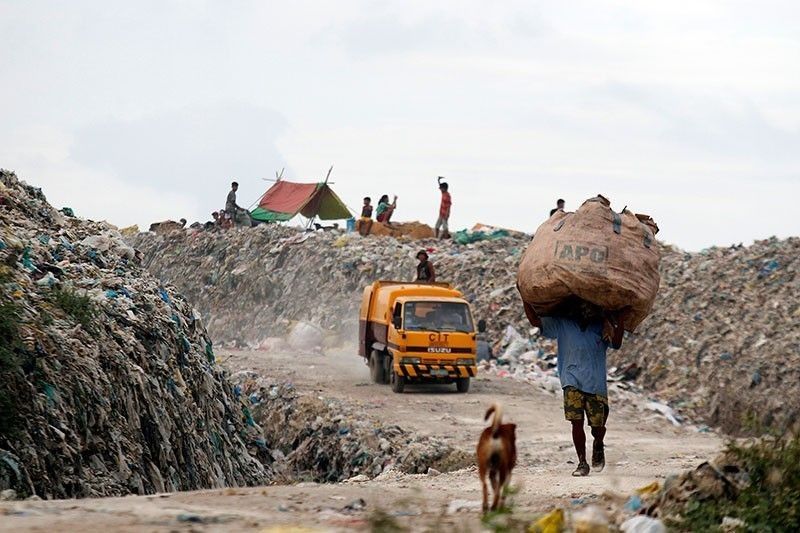 Inayawan landfill rehab to proceed
CEBU, Philippines — Even if the ownership of the land is still in question, the Cebu City government will continue with the rehabilitation of the Inayawan sanitary landfill.
Cebu City Environment and Natural Resources Office (CENRO) Head Ma. Nida Cabrera said the closure and rehabilitation of the landfill are in compliance with the Writ of Kalikasan the court has issued when City Councilor Joel Garganera sued the city government.
"Mao mani ang compliance na sa city. Kon dili pod mi motuman, naa sab mi sanction. Amo sang tumanon ang korte kay court order mana," Cabrera told The FREEMAN.
The title of the 15.2-hectare landfill is under the name of Renato Senining, a resident of the city. The area is part of the 28-hectare property that Senining owns in Barangay Inayawan.
Earlier, Mayor's Executive Assistant Francisco Fernandez said some officials have discovered that the city does not own the property when a document showing that the property will be transferred to Golden Hectarage Corp., with certificate title no. 107-2018000529, which was reportedly bought from Senining.
As of now, the city government, through Mayor Tomas Osmeña, filed an adverse claim before the Cebu City's Registry of Deeds asking for the reversion of the title, as the city has used the property since "time immemorial."
The city will also make representations before the Office of the Solicitor General to revert the title.
Cabrera, for her part, said the city is still waiting for the final report from the Full Advantage Philippines Inc., which is the contractor for the closure and rehabilitation of the landfill.
"Pag November pa nag-start ang clearing sa landfill as part sa rehabilitation. Hangtod karon, sige pa ang clearing," she said.
Cabrera said the city has enough funds for the rehabilitation of the landfill as ordered by the court.
Next week, she said the city will receive the proposed closure and rehabilitation plan for the landfill and will also be submitted to the City Council for legislation.
"With the ownership issue, dili na namo magamit for WTE (waste-to-energy) sa landfill," she said.
Cabrera said the proponent of the WTE project that was earlier envisioned to be constructed in the landfill area will be transferred to another location, that the project proponent will need to provide.
An establishment of an eco-park with renewable energy may be the final closure and rehabilitation measure for the landfill, since the WTE project will no longer be constructed there, she added. — GAN (FREEMAN)