Viernes sets MPBL record 50 points in Sarangani's 2OT win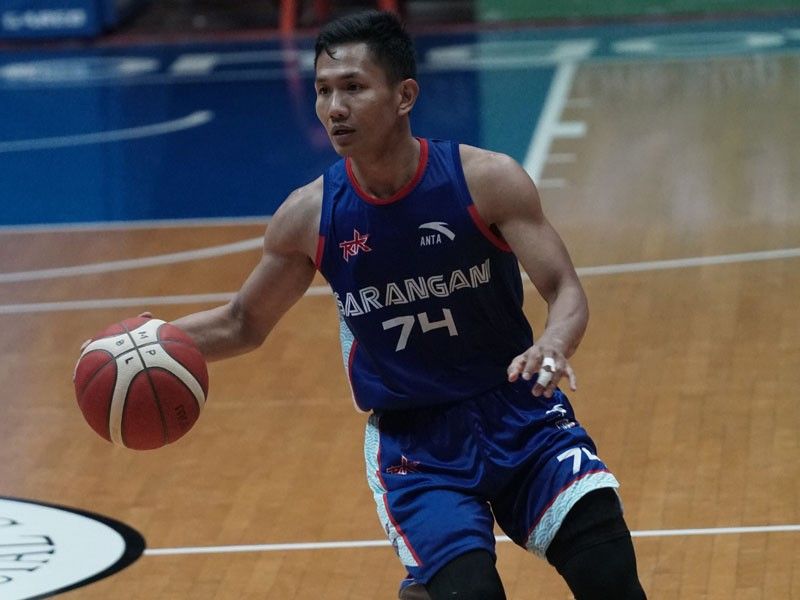 MANILA, Philippines – Jeff Viernes fired a record 50 points to lift Sarangani past Nueva Ecija, 134-123, in double overtime in the OKBet-MPBL (Maharlika Pilipinas Basketball League) Fifth Season at the Quezon Convention Center in Lucena City,
Showing his shooting prowess, Viernes poured 19 points and outscored the entire Rice Vanguards in the second extension en route to breaking the 44 points set by John Wilson when he was still a San Juan Knight in 2019.
More than that, the 5-foot-7 peppery point guard, who played as an import in Thailand a few years back and in Malaysia last year, powered Sarangani to a 7-6 record while handing Nueva Ecija its first loss after 11 straight wins in the elimination round of the 29-team tournament.
The 257 total scored by both teams also eclipsed the 234 aggregate posted when Manila beat Mindoro, 133-101, in the 2020 MPBL Lakan Season.
Nueva Ecija fought back from a 24-point halftime deficit, 67-43, to seize the lead at 97-93. JP Cauilan, however, drilled in a long triple with 13.7 seconds left to forge the first overtime.
Will McAloney scored inside to force the second overtime at 108 after Viernes pushed Sarangani ahead with two free throws.
Fielded in for 39 minutes and 56 seconds, Viernes, a standout from St. Clare, also issued eight assists, grabbed four rebounds and stole the ball thrice to run away with best player honors. He also knocked in nine of 14 triple attempts, 17 of 19 free throw tries and three more field goals.
Cauilan, who went five of six from rainbow territory like Viernes in the first half to push the Marlins ahead, wound up with 23 points plus three rebounds.
Other Marlins who delivered for Coach John Kallos were Rommel Calahat with 13 points and eight rebounds, Jordan Sta. Ana with 12 points plus five rebounds, and Reggz Gabat with 10 points.
Nueva Ecija got 20 points from Will McAloney, 18 from Jay Collado, 14 each from Chris Bitoon and Michael Juico, who also grabbed 10 rebounds, John Bryon Villarias with 12 points, and Michael Mabulac and Pamboy Raymundo with 10 each.