Ramos dazzles as Gilas girls rout Indonesia in FIBA U16 Asia tilt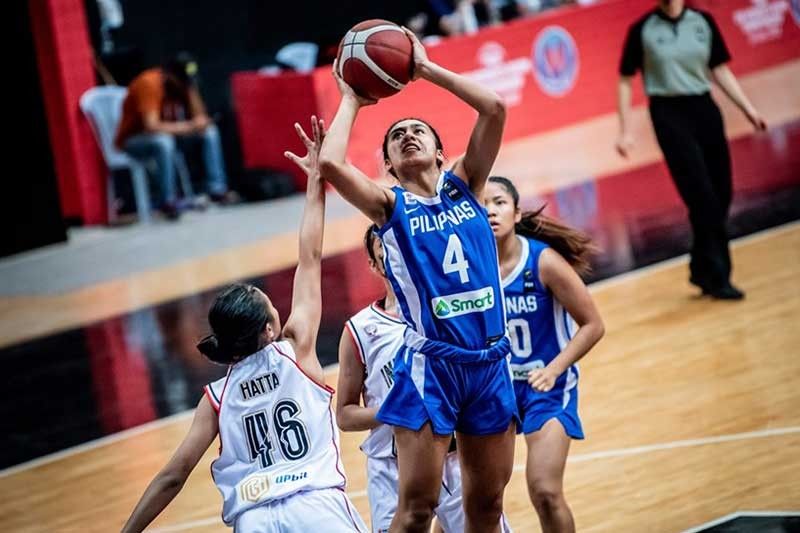 MANILA, Philippines — Gabby Ramos uncorked a masterful performance to lead the Gilas Pilipinas youth girls team past Indonesia, 104-68, in their opening game in the FIBA U16 Women's Asian Championship in Amman, Jordan on Friday.
Ramos, who already had a double-double heading into halftime, finished with a monster statline of 27 points and 20 rebounds to lead the demolition job for Gilas. She also had four assists and four blocks.
Kristan Yumul also strutted her stuff with six 3-pointers en route to a 20-point performance.
But it wasn't a totally dominant 40 minutes for the Filipina ballers as Indonesia actually held the lead for quite some time in the first half.
At the end of the first frame, Indonesia were up, 21-17.
But Gilas turned things around with a second salvo where they outscored Indonesia, 28-18, to take the advantage at halftime.
Then in the third salvo, Ramos and Yumul led a huge 18-2 barrage that put Gilas up by 20, 70-50.
That seemed to change the complexion of the game as Gilas proceeded to dominate the rest of the way where they increased their lead to as big as 40 points.
The win thus marks a victorious return for the Philippines in the youth tilt after last competing in the tournament in 2009.
Gilas hopes to build on the convincing win when they face Syria on Saturday.
The Filipina teens are looking to get promoted to Division A of the tournament as they are currently playing in Division B.
The Scores:
PHILIPPINES 104 -- Ramos 27, Yumul 20, Panganiban 15, Fajardo 7, Oani 7, Medina 6, Patricio 5, Nolasco 5, Lopez 4, Elson 4, Nair 4, Villarin 0.
INDONESIA 68 -- Candra 16, Madafa 12, Siregar 11, Sutisna 8, Sasongko 6, Mahanani 5, Sjahril 3, Callistan 3, Khayra 2, Putra 2, Wiyanto 0, Gosal 0.
Quarters: 17-21, 45-39, 72-54, 104-68.