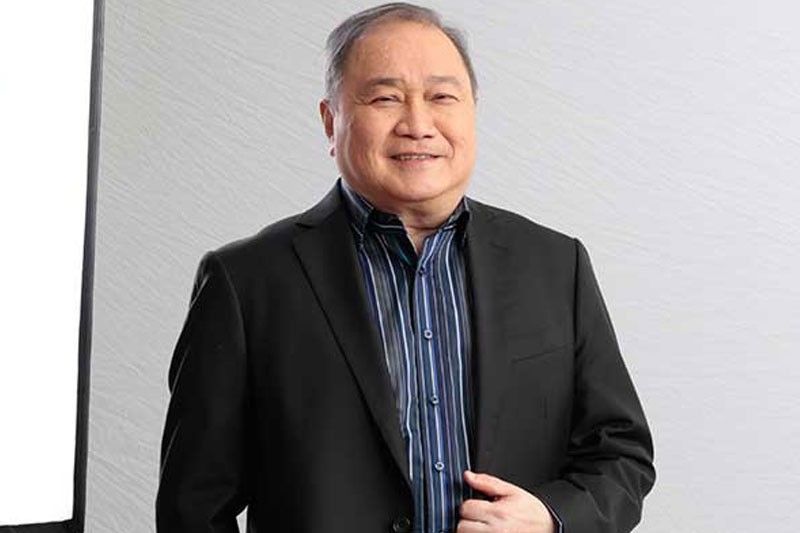 Manny V. Pangilinan
STAR/File
MVP puts Big plans in motion
MANILA, Philippines — The call came unexpectedly as FIBA secretary-general Andreas Zagklis reached out to SBP chairman emeritus and FIBA Central Board member Manny V. Pangilinan last Thursday night. It was about 9:30 p.m. and MVP was in his office. The call was a welcome surprise.
"Andreas informed me that New Zealand had opted out of the Olympic Qualifying Tournament (OQT) in Belgrade and asked if the Philippines would be interested to take over as next in line, based on our world ranking," related MVP. "Of course, it's a privilege to join the OQT. Andreas had previously mentioned we missed getting an outright invitation to the OQT by a fraction with South Korea slightly ahead in the standings. We talked about other things, too. In particular, Andreas was laudatory of our Gilas program to develop young kids." After the call, MVP spoke to PBA chairman Ricky Vargas and SBP president Al Panlilio. Last Saturday, MVP got the ball rolling with a nearly two-hour face-to-face meeting that involved Panlilio, SBP executive director Sonny Barrios, Gilas project director Tab Baldwin, and SBP special assistant to the president Ryan Gregorio in Makati and on-line simultaneously with Vargas, SBP deputy executive director Butch Antonio, Gilas team manager Gabby Cui and Gilas assistant coach Sandy Arespacochaga.
"We've got to start planning," said MVP. "It's a full calendar ahead of us from this year to the World Cup in 2023. Initially, our thoughts are to train a 25-player pool for a month at Inspire, starting March 15. Since many are college players, we'll seek permission from their parents and schools to train in Calamba. Mabigat ang grupo natin sa OQT, it's a tough one, so we'll probably ask the PBA for four to five players to lead our team. This is subject to discussion with the PBA since the next season is set to start in April. We're also considering training overseas, maybe in Australia and playing in the PBA."
MVP mentioned the possibility that the FIBA Asia Cup third qualifying window, earlier scheduled last Feb. 18-22 in Clark, may be reset to early June in which case Gilas could use the exposure to prepare for the OQT on June 29-July 4. Because the NBA will be in the playoff stage during the OQT, it's unlikely the countries in the Philippines' group – Serbia, Italy, Puerto Rico, Dominican Republic and Senegal – are suiting up their NBA players. It will also mean Jordan Clarkson will be unavailable for Gilas. MVP said Clarkson is a "top priority" in forming a competitive lineup for the next World Cup.
Panlilio said he was advised by MVP to coordinate with Singapore-based FIBA executive director for Oceania and the coming World Cup David Crocker. "First step is identifying a team," he said. "We have a list of the youth – nine Gilas players, after the draft, and young players. Maybe, Ange Kouame and Kai Sotto. We need to discuss with the PBA but the tournament might be ongoing. Second, trying to develop a training plan which might include international and local stints, possibly a pocket tournament with other countries – some have reached out – and PBA teams. We still have to raise this with PBA commissioner Willie (Marcial)."