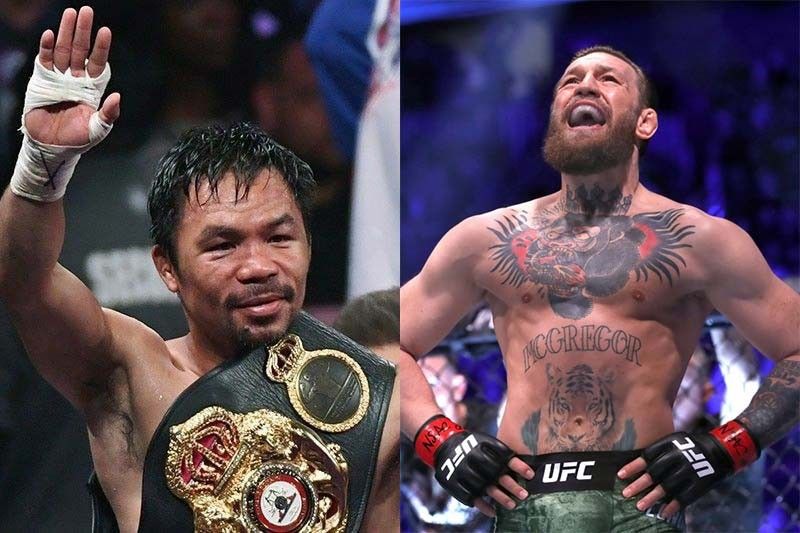 Manny Pacquiao (L) and Conor McGregor
AFP
Manny Pacquiao and Conor McGregor will 'definitely' happen, says agent
MANILA, Philippines — A blockbuster fight between Manny Pacquiao and former two-weight UFC champion Conor McGregor will definitely happen in the near future.
This is according to Audie Attar, who represents both Pacquiao and McGregor through Paradigm SM.
Speaking to Bloomberg TV in a recent interview, Attar said that both fighters wanted the clash to happen.
Though McGregor will have earlier business to attend to, with a return to the UFC against Dustin Poirier penciled in on January.
"As it relates to Manny Pacquiao and Conor McGregor, Conor has a fight on January 23 against Dustin Poirier... He will be handling business against Dustin first," said Attar.
"As I stated before we [Conor and Pacquiao] have had conversations. So, that is a fight we are definitely going to make," he added.
The super-agent affirmed interest from both parties in a contest that is projected to generate $250 million in revenue.
"Both fighters want it and there seems to be an interest from the fans all around the world," said Attar.
McGregor is one of the prominent names thrown in the hat for Pacquiao in the near future.
The fighting Senator, who hasn't been in the ring since July of 2019, has also received a unification bout callout from WBO welterwight titlist Terence Crawford just last week when he successfully defended his title against Kell Brook.