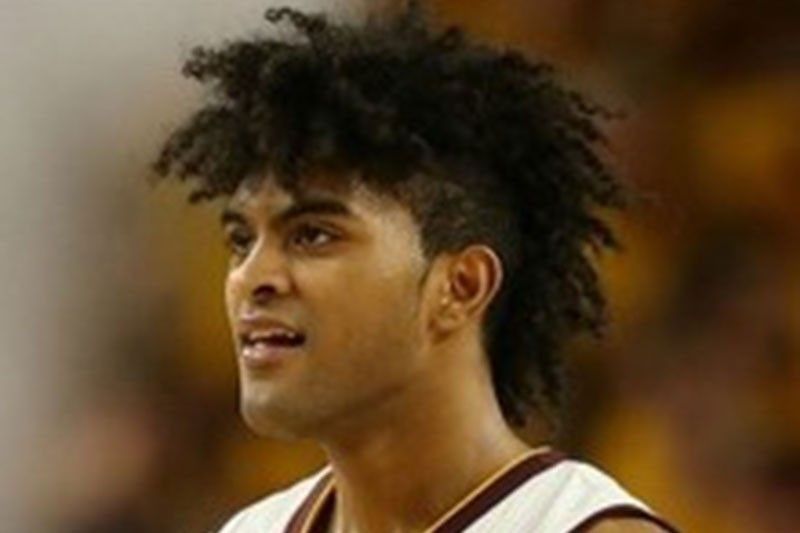 Betancourt says Remy will play in NBA
MANILA, Philippines — The former Charlotte Hornets foreign consultant/scout who attempted to bring Johnny Abarrientos to the NBA in 1997 said yesterday Fil-Am guard Remy Martin of Arizona State will make it to the majors and advised 7-1 center Kai Sotto to build his game like Kristaps Porzingis for the chance to play in the big league.
Martin, 21, recently declared he would join the next NBA draft, foregoing the fourth and last year of his NCAA eligibility. There are concerns that the six-foot Martin may be too small to make an impact in the NBA but Joe Betancourt said he's convinced the crack point guard has what it takes to break in. "Mark my words, Remy will play in the NBA," said Betancourt who met with Abarrientos, coach Tim Cone and FEU team owner Anton Montinola at the Manila Peninsula Hotel in 1997 to discuss the possibility of signing the Flying A to a 10-day contract with the Hornets.
Over three years, Martin raised his scoring clip with the Arizona State varsity from 9.6 points as a freshman to 12.9 as a sophomore and to 19.1 as a junior. Martin stands six feet in shoes, has a 6-1 wingspan and boasts a 40-inch standing vertical leap. The NBA draft is scheduled at the Barclays Center in Brooklyn on June 25 but will for sure be postponed because of the coronavirus outbreak. A scouting report from Arizona said "Martin is a superb on-ball defender and is shifty on offense with an ability to get to the rim, hit stop-and-pop mid-range jumpers or wow the crowd with no-look passes."
Martin's Filipina mother Mary Ann Macaspac was born in the Philippines and migrated to the US when she was in high school. She works as a nurse at the UCLA Medical Center. According to writer Michelle Gardner, Martin has dual citizenship and regularly sends clothing and shoes to relatives in the Philippines for distribution to those in need. "They love basketball there but there aren't that many pro players that have come out of there," he said, quoted by Gardner in the Arizona Republic's azcentral.com site. "I want to show them you can do anything you set your mind to."
Martin was named to SBP's pool of 23 players for the 2023 FIBA World Cup and has repeatedly said he's ready to see action for the Philippine team. SBP officials are confirming if Martin was issued his Philippine passport before turning 16 to be eligible for the national team in FIBA-sanctioned competitions.
Regarding Sotto, Betancourt said he has to develop into another Porzingis, a 7-3 Latvian who plays for the Dallas Mavericks. Porzingis has height, mobility, smarts and an outside shooting touch. In 2017-18, he averaged 22.7 points and shot 39.5 percent from beyond the arc for the New York Knicks. This season, Porzingis averaged 19.2 points and hit 34.9 percent from three-point range in 51 contests for the Mavs before the campaign was called off. "The NBA has gone away from back-to-the-basket bigs," said Betancourt. "So far, it has worked for the Lakers with two bigs but the Warriors proved otherwise. I agree with coach Tim about the five PBA players who could've played in the NBA (Abarrientos, June Mar Fajardo, Stanley Pringle, Jun Limpot, Jayson Castro)."
Regarding Gilas, Betancourt offered his "humble" advice. "From Sun-tzu, we learn that if your enemy is superior, evade him," he said. "If angry, irritate him. If equally matched, fight and if not, split and reevaluate. That's the only way to win for Gilas, Asian, Middle East and African teams at the international level unless you're the US or the top European squad or Argentina. You can't go mano-a-mano with better teams because you'll lose." Betancourt is in line to coach a qualified national team in the next Olympics.