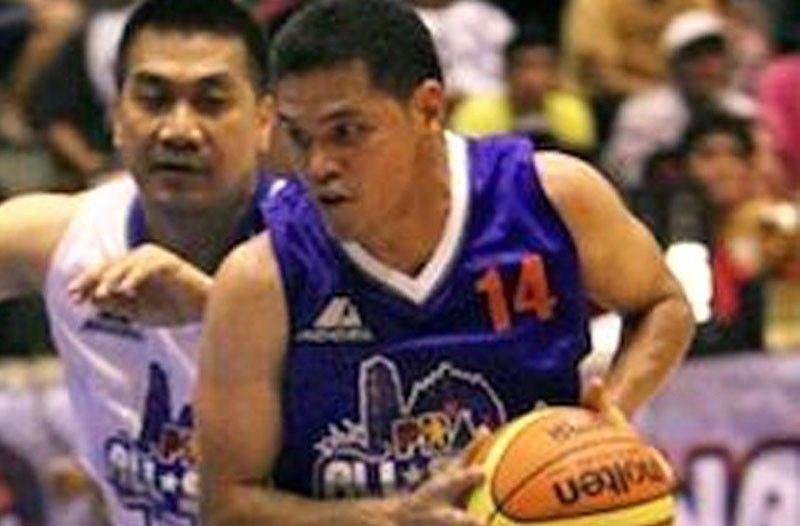 Johnny Abarrientos
STAR/File
Cone picks 5 who could've played in NBA
MANILA, Philippines — Barangay Ginebra coach Tim Cone was in a meeting with Johnny Abarrientos when Charlotte Hornets scout Joe Betancourt came to Manila and brought up the possibility of the Flying A playing in the NBA in 1997. Abarrientos, however, never made it. The only players with Filipino roots ever to join the NBA were Raymond Townsend (Golden State, 1978-80, Indiana 1981-82) and Jordan Clarkson (LA Lakers, 2014-18, Cleveland 2018-19, Utah 2019-present).
The other day, Cone came out with a list of five PBA players, including three still active, whom he said "could have possibly had a career in the NBA." They were 5-7 Abarrientos, 6-6 Jun Limpot, 5-10 Jayson Castro, 6-10 June Mar Fajardo and 6-1 Stanley Pringle.
Abarrientos, 49, played 17 seasons in the PBA from 1993 to 2010, suiting up for Alaska, Pop Cola, Coca-Cola and Ginebra. The former FEU standout was MVP in 1996, took Finals MVP honors twice and played on 12 championship teams.
"Charlotte had it right," said Cone, recounting the meeting with Betancourt at the Manila Peninsula Hotel where Abarrientos' adviser Anton Montinola was also present. "Johnny would have been a great fit replacing (Muggsy) Bogues. It would have been a seamless transition for the team and the players. Johnny would have been better." Instead of Abarrientos, Hornets coach Dave Cowens chose David Wesley to take over from Bogues then added Donald Royal and Vernon Maxwell to the backcourt during the season, leaving no room for the PBA star to come in even on a 10-day contract. Up to today, Betancourt rues the missed opportunity for Charlotte to make history by enlisting the first full-blooded Filipino in the NBA.
Limpot, 48, was the PBA's first overall draft pick in 1993 and played 14 seasons for Sta. Lucia Realty, Ginebra and Purefoods until 2007. He was Rookie of the Year in 1993 and saw action for the Purefoods championship squad in the 2006 Philippine Cup. In 558 games, Limpot averaged 16.2 points. "Jun had the athleticism and versatility in his game that would have excited NBA scouts," said Cone. "In today's game, his ability to go in or out would have been a fit. I'm sure he would have developed into a lights-out three-point shooter in time."
Castro, 33, was the PBA's third overall draft pick in 2008 after Gabe Norwood and Jared Dillinger. He's a two-time Finals MVP and two-time Mr. Quality Minutes awardee. Castro has played on six TNT championship teams and was the Most Improved Player in 2011. He was named Asia's No. 1 point guard after leading the Philippines to second place in the 2013 and 2015 FIBA Asia Cup. "Jayson would've needed to work on his defense but offensively, with his first step, he could have matched any NBA player," said Cone. "I would have liked to see him play for (Houston Rockets coach) Mike D'Antoni."
Fajardo, 30, was the PBA's first overall draft pick in 2012 and is a six-time MVP and three-time Finals MVP. He has played on eight San Miguel Beer title teams. Fajardo represented the Philippines in the 2014 and 2019 FIBA World Cup. "June Mar could have been a fit in just about any NBA team," said Cone. "It would have been fun to see him join the NBA at a young age and watch him develop his game. He would need to work on his perimeter game and quickness in transition to be a starter."
Pringle, 33, was the PBA's first overall draft pick in 2014 and Rookie of the Year in 2015. The Penn State guard played on Ginebra's title team in the 2019 Governors Cup. "Stanley would have been a great fit as a sidekick to Scottie Pippen in the triangle," said Cone. "He would've been better than BJ Armstrong or Steve Kerr in that role. His finish in transition, his three-point shooting and his defense at the point guard position would have been a great help to those Michael Jordan teams in Chicago."
Kai Sotto, 17, could become the first full-blooded Filipino to break into the NBA. He's now training at The Skill Factory in Loganville, Georgia, with the goal of playing for an NCAA Division I school and eventually, in the NBA. The 7-1 center wore the national colors at the FIBA World U17 in Argentina in 2018 and the FIBA World U19 in Greece last year.