Standard-Navy riders shine in the rain
February 28, 2020 | 12:00am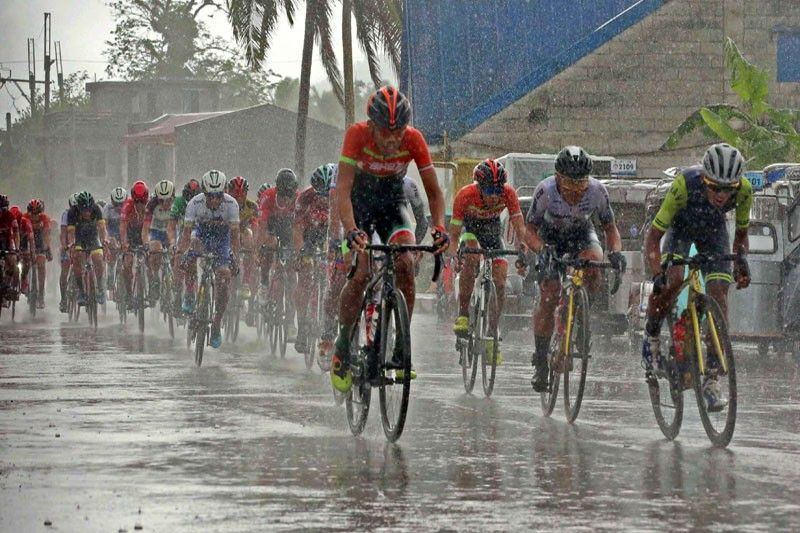 ANTIPOLO , Philippines – Seeing six Standard Insurance-Navy riders riding together to the finish made Stage Five look like a Team Time Trial of the LBC Ronda Pilipinas 10th anniversary race.
It wasn't.
But in a masterful performance never been seen in Ronda history, six Navy riders rode as one and blazed to the finish, in the process sweeping all honors in the rain-drenched Stage Five flagged off in Lucena and ending in this mountaintop city here yesterday.
John Mark Camingao took the stage victory while Ronald Oranza, the 2018 champion, and Junrey Navarra, many-time King of the Mountain winner, grabbed runner-up honors in the 122.6km ride in this race presented by LBC and backed by the Manny V. Pangilinan Sports Foundation.
El Joshua Carino, Ronald Lomotos and George Oconer were in the same group that checked in at three hours, 12 minutes and 50 seconds.
The rest were left in the dust, coming in four and a half minutes later.
"The original plan was just to wait and see how they will race," said the 27-year-old Oranza. "But when we saw that it was raining in Lucban, we decided to just go for it because we know the rains will slow them down."
The thrilling finish catapulted Oconer from second to the individual general classification lead in 17:54:13 while Oranza, Lomotos, Camingao, Navarra and Carino leapfrogged to second to sixth spots in 17:55:28, 17:55:31, 17:56:06, 17:56:30 and 17:58:04, respectively.
Mark Julius Bordeos of Bicycology-Army slipped to seventh in 17:59:27 in this event backed by Versa, 8A Performance, Print2Go, Petron, Green Planet, Bike Xtreme, Standard Insurance, Spyder, CCN, Lightwater, Prolite, Guerciotti, Black Mamba, Boy Kanin, Vitamin Boost, NLEX-SCTEX, Maynilad, 3Q Sports Event Management Inc., LBC Foundation and PhilCycling.