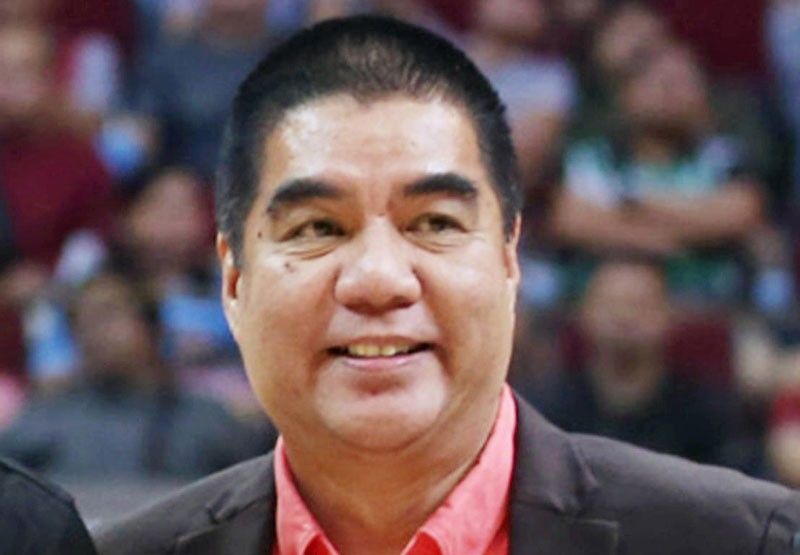 Willie Marcial
Jun Mendoza
Fresh 3-year term Marcial unveils marquee projects
MILAN – PBA commissioner Willie Marcial laid out a list of marquee projects he will undertake this season under the headings of Hustle, Heart and Hype during the Board of Governors planning session and meeting at the Rosa Grand Hotel here Thursday.
Marcial was given a three-year extension of his contract as commissioner during the Board meeting, an indication of the governors' trust and high marks for his performance. He was named PBA officer-in-charge when Chito Narvasa resigned on Dec. 31, 2017 and appointed the league's 10th commissioner on Jan. 25, 2018.
Under Hustle, Marcial outlined his operations and technical blueprint consisting of three conferences, the 3x3 tournament, measures to improve officiating and the referees/table officials development program. The Philippine Cup will be from March 1 to June 17. The Commissioner's Cup, which will retain the 6-10 ceiling for imports, is scheduled from June 24 to Oct. 4 while the Governors Cup, with a 6-5 limit for imports, is set from Oct. 11 to January 2021.
The 3x3 tournament will be a stand-alone competition to run parallel with each conference. It will be open to all players not in the active list of PBA teams, regardless of age. A proposal to elevate 3x3 players to the PBA without going through the D-League was thumbed down. Marcial said the league recently held a two-day tryout for referee hopefuls and from 71 applicants, 19 were picked to break in through the D-League. Of the 19, three were female. Two referees were struck out from the 20-strong pool last season and four or five D-League arbiters will be promoted to the roster this year.
Under Heart, Marcial said the PBA will continue to reach out to the less fortunate and perform CSR activities, including Home Court where players and officials visit barangay street courts to interact with fans in surprise visits, Open Practice where teams hold workouts in college gyms, Blood Donation Drive, Kids Day Out, Make A Wish Foundation, World Vision, PBA Heroes and Veterans and PBA Run For A Cause. Marcial said in the recent Governors Cup, the PBA matched every point scored by both teams in the last two minutes of the entire eliminations with a P100 donation to World Vision, a global humanitarian organization caring for over 1.5 million Filipino children every year. In the pilot project, the PBA raised P69,400 for World Vision.
Under Hype, Marcial explained the league's thrust in media. He said the 45th season will carry a theme and logo both of which are now under study. During the coming campaign, the PBA will launch an exhibit road show of video clips, memorabilia and jerseys spanning 45 years in a docu-like production. Marcial called it a virtual multi-museum. He said a PBA Media Day and Press Conference will usher in the new season with heavy concentration on social media awareness and the digital platform. "TV5 will produce a series on the PBA Rush channel where legends and current stars alike are featured," he said. "For the season's theme, we'll sit down with Excite and TV5 to decide on something exciting and relevant. On season-opening day on March 1, we'll do the Leo Awards and feature a Kobe Bryant tribute."
PBA chairman Ricky Vargas of TNT said the referees development program is critical as the league is determined to raise their integrity level and quality of performance. "We'll continue to grade performance and monitor progress," he said. PBA vice chairman Bobby Rosales of Columbian Dyip said the thrust this season goes beyond basketball. "We want to more inclusive with fans and encourage participation," he said.