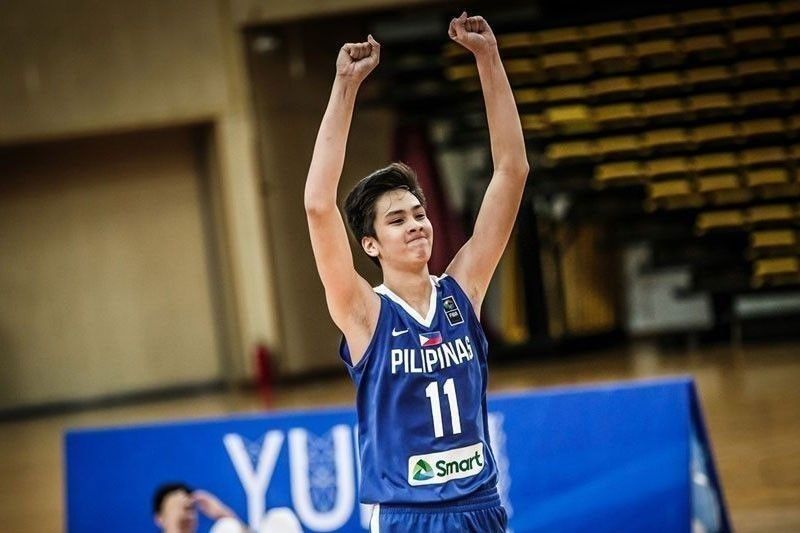 Kai snares MVP honors in Atlanta meet
MANILA, Philippines — Kai Sotto continued to boost his stocks in his US training with his MVP performance leading the Skills Factory National to a three-game sweep of the King Invitational in Atlanta, Georgia.
The 7-foot-2 Filipino wunderkind lit up the competition with eye-popping averages of 27 points, 10.6 rebounds, 3.0 assists and 4.3 blocks to win the MVP citation.
Sotto punctuated his campaign with a 27-point, 10-rebound and six-block performance in TSF's 112-102 win against Believe Prep of South Carolina.
Prior to that, he also registered massive outputs of 22-11-5-4 against Middle George Prep and 34-11-6-4 against Texas' Strength in Motion.
This stint was part of Sotto's intensive US training with TSF in a bid to realize his dream of becoming the first Filipino homegrown player to make the NBA.
He is currently a four-star recruit and ranks no. 11 in the projected big men list of the 2021 NBA Draft Class.
Sotto's strong showing in the US has also led to massive interests from top NCAA schools like Kentucky, Georgia Tech, DePaul and Auburn.
Sotto, a former UAAP juniors MVP, was supposed to take a short break from his US training to reinforce the Mighty Sports-Philippines in the 31st Dubai International Basketball Tournament but had to pull out due to "logistical and scheduling issues."