Nationals eye 1ST title in 95 years Astros forming dynasty
October 22, 2019 | 12:00am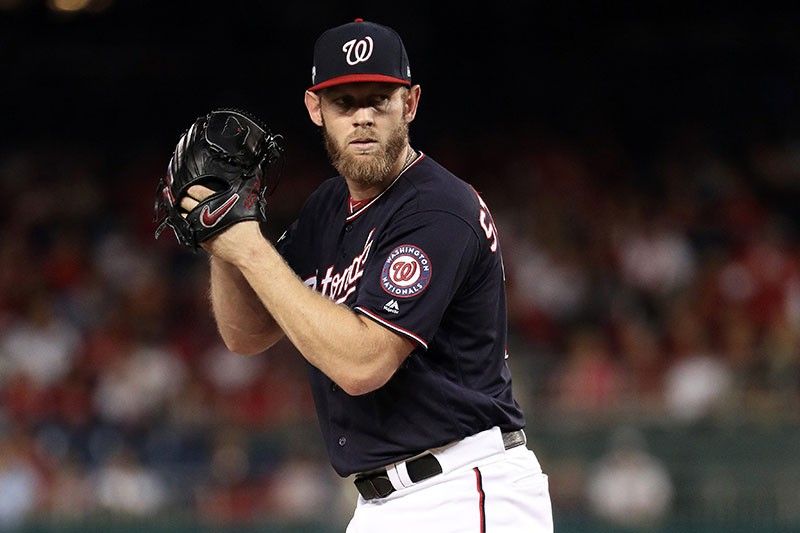 An upstart Washington Nationals squad will try to end the US capital's 95-year Major League Baseball title drought when the 115th World Series opens Tuesday against the Houston Astros.
Two impressive sets of starting pitchers are the feature attraction as the Nationals, who overcame a 19-31 start to reach their first World Series, meet an Astros club trying for a second title in three seasons. No team has done better since the New York Yankees won three in a row from 1998-2000.
"We want to be able to be a dynasty," Astros shortstop Carlos Correa said. "To do that we have to win, win, win. We have to go out there and keep doing that."
The Nationals had not won a playoff series since 1981, when they were the Montreal Expos. But since relocating from Canada in 2005, they had lost four times in the division series before finally breaking through.
"All the things in the past, all the failures, and losing in the first round, it just makes it sweet," said Nationals second baseman Howie Kendrick, the National League Championship Series Most Valuable Player.
"To see a team like us continue to grind, I think the mixture of people that we do have is what makes us so good. I wouldn't change anything about the past because this is just unbelievable."
The best-of-seven showdown will start in Houston then move to Washington for game three on Friday, the first World Series game in the US capital since 1933, when the Senators lost to the New York Giants.
"This right here, to me, tops everything I've ever been through," Nationals manager Dave Martinez said. "I'm so proud of the guys. They could have folded. They didn't. It means a lot to all of us."
Washington's original Senators became the Minnesota Twins after the 1960 season while a replacement expansion club relocated to become the Texas Rangers in 1972.
Houston Astros star pitchers Gerrit Cole, Justin Verlander and Zack Greinke will be tested against Washington's starting rotation of Max Scherzer, Stephen Strasburg and Patrick Corbin.
"I'm thrilled," Cole said. "We're going to have some great pitching matchups. They have a lot of talent. They are going to be a really tough opponent. It's going to be a fun series for sure."