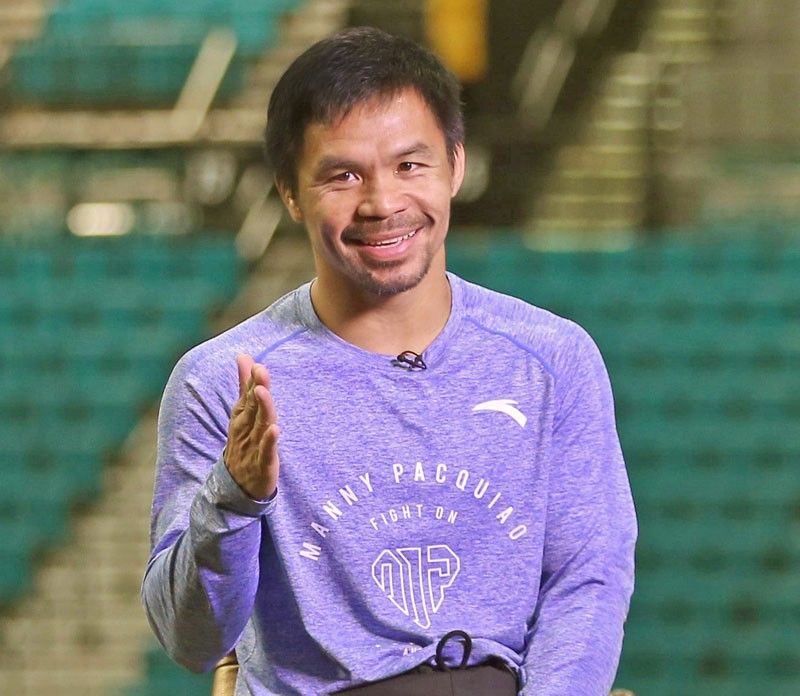 Manny Pacquiao
MP Promotions
No run, no gym on eve of weigh-in
Abac Cordero
(The Philippine Star) - July 20, 2019 - 12:00am
LAS VEGAS – Manny Pacquiao passed up on his morning run and stayed away from the gym on the eve of Friday's official weigh-in.
It's a clear indication that the 40-year-old is not having any problem at all making the welterweight limit for Saturday's title fight.
Two days ago, Pacquiao said he can still fight at 140.
"Yes. If there's a big fight at 140, I can still make 140," said the eight-division champion ahead of his anticipated clash with Keith Thurman.
"No problem," said Pacquiao, who walked around at 149 last week.
For his last two fights against Lucas Matthysse in June last year and Adrien Broner last January, Pacquiao stepped on the scales at 146.
The official weigh-in will take place at the MGM Grand Garden Arena at 1 p.m. Friday (4 a.m. Saturday in Manila).
It is free to the public.
Thurman said weight is neither a problem for him, flaunting his chiseled abs during Wednesday's final press conference.
"We got problems? You think we got problems?" Thurman said as he raised his shirt in front of ABS-CBN sportscaster Dyan Castillejo.
Pacquiao stayed indoors the whole day Thursday, doing a satellite interview before noon and then attending a Bible study in the afternoon.
But he made sure he broke sweat by skipping ropes inside his luxurious suite at the MGM.
For dinner, Pacquiao enjoyed his favorite chicken broth and rice. He entertained guests until around 9 p.m.
If he wakes up a pound or two under the limit of 147 pounds, Pacquiao can have breakfast then skip lunch ahead of the weigh-in.
"No other boxer does that (breakfast) before a weigh-in," said his strength and conditioning coach, Justine Fortune.
"His metabolism is ridiculous," said Fortune of Pacquiao, who should gain a maximum of six to seven pounds before the fight itself.
Thurman said he might tip the scales very close to the limit.
"Then I expect Thurman to come in like close to 60 (160) for the fight. I don't know. But I think he's pretty good with his weight," said Fortune.
"Actually, I don't know and I don't care," he added.