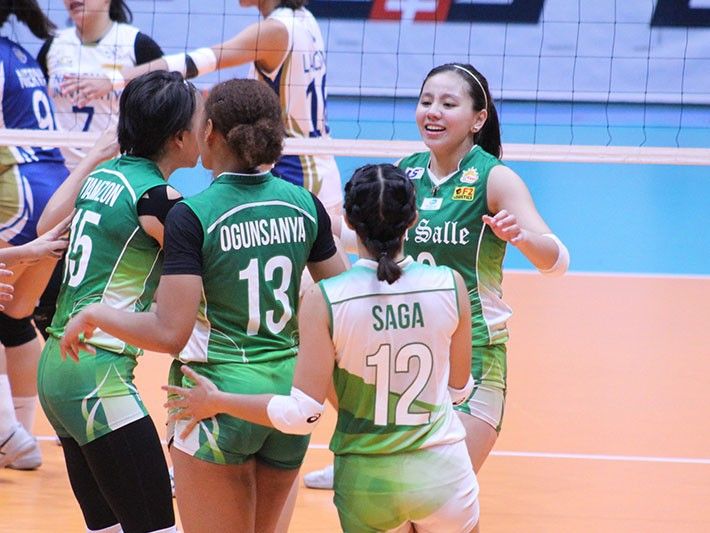 DLSU skipper Desiree Cheng vows to put up tougher fight from her team when they face the UST Golden Tigresses on Sunday, March 31, 2019
Philstar.com/Luisa Morales
Cheng, La Salle eye payback vs UST
MANILA, Philippines — In recent UAAP history, it has been very uncharacteristic for the DLSU Lady Spikers to lose a volleyball game.
But to lose in straight sets? That was downright exceptional.
This season, the Taft-based spikers have lost not one, but two matches via sweeps. One against the UP Lady Maroons, and one against the UST Golden Tigresses.
After getting blanked by UP in their season series, Desiree Cheng is adamant that they don't suffer the same fate against the Espana-based squad when they face each other on Sunday.
"This time, pipilitin namin na makabawi. Hindi yung basta basta lang na talo like last time," the DLSU skipper said.
While Cheng refuses to make any promises about the outcome of Sunday's game, she expects herself and the Lady Spikers to bring their fight.
"Personally, lalaban ako and... aasahan ko lahat kami lalaban talaga. Babawi kami kasi gusto namin," She said.
After suffering a shoulder injury, Cheng is finally back in Coach Ramil de Jesus' starting lineup. She had herself a game in their win over NU, leading the Lady Spikers with 17 points.
If she brings the same intensity to their game against UST, the Golden Tigresses will have a run for their money.